The start of Warzone Season 3 has seen very few game-breaking issues hinder the performance of the popular battle royale, much to the surprise of the millions of players dropping into Rebirth Island and Verdansk on a regular basis.
So far, there has only been one major exploit that players have been using to their advantage is the ability to get underneath the map, granting them immunity from the gas that surrounds the map.
Thankfully, Warzone developer Raven Software has provided an update on the issue, revealing that a fix is in the works.
Warzone Under Map Exploit 2021 Fix
The developer acknowledged the issue by updating its public Trello board, revealing that it had been investigating a fix for the issue for some time. 
It went a step further, confirming that a fix will be arriving soon in a Twitter post.
"A fix is coming soon!" the Tweet exclaims, implying that its release could be just around the corner. 
Raven Software has yet to confirm the release of the fix, meaning players will still be able to perform the exploit for a little while longer.
Credit where it is due, Raven Software has acted promptly in addressing arguably the biggest issue in Warzone Season 3. Let's hope the developer can continue its impressive response time when other issues arise.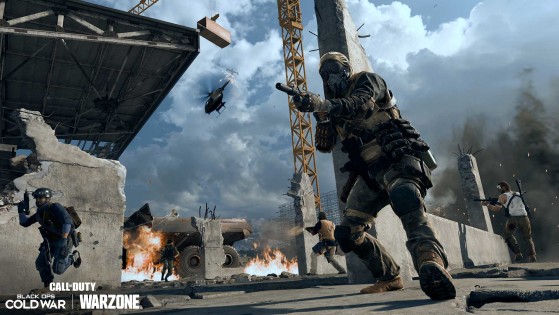 A one-man army took matters into their own hands to deal with a squad of players using exploits to win the game.