As the fallout from Warzone's huge in-game event continues, data miners have discovered files within the battle royale that may point towards another in-game event taking place in the coming months.
Players are already aware of a mid-season event taking place during Season 3 but the files discovered could well point towards the reveal of the 2021 instalment in the Call of Duty franchise reportedly named 'WWII: Vanguard.'
COD 2021 Warzone Reveal Event
Notable data miner and leaker @ZestyCODLeaks posted the information on Twitter, stating that the event currently named 'x2' will feature an armored train and ambushes.
The files for the event which officially revealed Black Ops Cold War back in 2019 featured 'x1' in their name and with these files featuring 'x2,' it looks like work for the reveal event for COD 2021 is already underway.
The "Know Your History" event saw players participate in an event that eventually saw the first cinematic trailer for Black Ops Cold War revealed along with a release date.
There is every chance that these files could be relating to another reveal event but this information should be taken with a grain of salt until more information is revealed.
COD 2021 Reveal Date
No information regarding the reveal of WWII: Vanguard has been released by Activision but considering the immense success of the Black Ops Cold War reveal event, August could be the earliest possible month for the event to take place.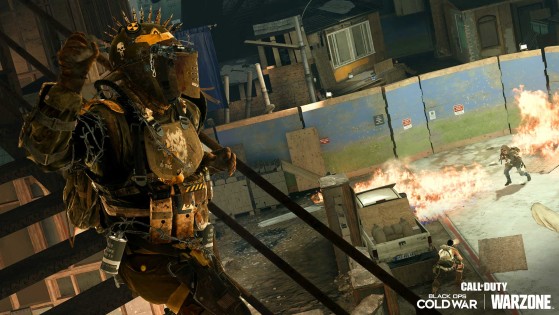 A fix to prevent players from getting underneath the map is coming soon.