Season 3 of Warzone is well underway and the competitive side of the popular battle royale continues to grow.
This time around, North American esports organization Team Envy have joined forces with Jack Link's once again to host the Jack Link's Invitational. 
The tournament will feature some of the very best Warzone players on the planet competing for tens of thousands of dollars in prize money.
Here's everything you need to know about the tournament.
How To Watch Jack Link's Warzone Invitational 2021
The tournament will be broadcast live on the Team Envy Twitch channel that will act as a dedicated hub keeping track of all the action while some players will showcase their perspectives with streams of their very own.
The main stream can be found below.
Schedule And Format
The tournament is set to begin at 1PM ET on May 4th.
The tournament will use a Kill Race format alongside a double-elimination bracket.
Two teams will drop into a Quads match with the goal of scoring as many points as possible in order to advance. One point will be awarded for every kill scored.
The winner's bracket will see two matches played in every round while the loser's bracket will only see one match played, increasing the stakes.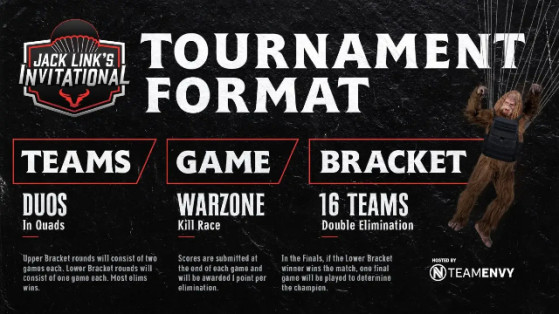 Prize Pool
There is a total of $30,000 on the line for players competing in the tournament.
The winning duo will secure $15,000, second place will earn $10,000, and third place will win $5,000.
Players
Find a full list of confirmed players for the event below:
SebasBeron

Tommey

almxnd_

Rated

Aydan

TeeP

UnRationaL

Jukeyz

Fifakill

Lucky Chamu

BobbyPoff

BabyDillster

Jordy2d

Royalize

Zlaner

Destroy

KaleiRenay

Pieman

Nufo

Speros_

JoeWo

Stukawaki

LEGIQN

MrDaft

Swagg

Booya

Rallied

Finessen

More TBA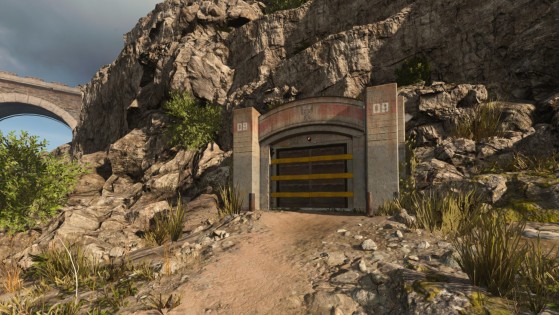 Season 3 as bought in a wealth of map changes but the bunkers still remain.