Chinese Overwatch League teams Hangzhou Spark, Chengdu Hunters, Guangzhou Charge, and Shanghai Dragons will no longer boycott Seoul Dynasty DPS player Park "Saebyeolbe" Jong Ryeol. The teams released individual statements, reading they had come to an agreement with each other to continue competing in the league as normal.
The initial protest of the four teams came after Saebyeolbe made controversial comments on his Twitch stream about China and its politics. The player mentioned how, in China, you couldn't just say everything you wanted regarding sensitive topics such as Taiwan and Hong Kong—two areas China has a bloody history with: "I can't call Taiwan, Taiwan. Taiwan is not a separate country. Hong Kong is also not a country. I can't say that. I can't say Taiwan and HK. At all. They don't recognize them as countries. I got into so much trouble for saying their names."
He continued to comment on the situation by saying: "So I was sad about that. Like, fuck, make it make sense. What are you talking about, "One China"? So I objected to that and all the managers said: "If you want to earn Chinese money, you have to become a Chinese dog.""
Shortly after his comments caught fire on Chinese forums, Saebyeolbe issued an apology on his personal Instagram account. Seoul Dynasty also released a statement.
While the four Chinese teams imposed their own sanctions on Saebyeolbe by refusing to practice against him and his team, the Overwatch League has remained silent on the matter. Though the boycott has ended, Blizzard could very well still fine Saebyeolbe and/or Seoul Dynasty in the coming days for the comments made.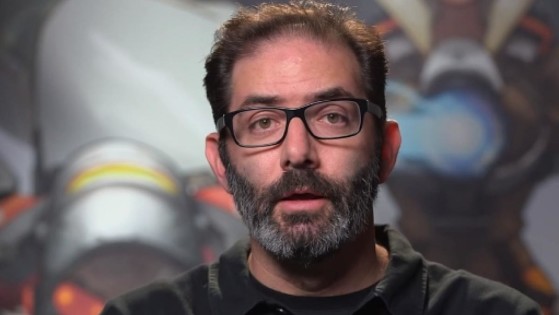 Aaron Keller, a founding member of Overwatch's team, will take Kaplan's role.
Image courtesy of Blizzard Entertainment.