Excel Esports has rounded up its League of Legends roster for the LEC Summer Split by Petr "denyk" Haramach as their support player. denyk is replacing Tore "Tore" Hoel Eilertsen and will play along Excel's star bot laner, Patrik "Patrik" Jírů.
denyk is being brought in from Misfits Gaming, where he served as substitute support in the Spring Split this year. Last year, denyk made his debut on the LEC stage as Misfits' starter support for the Spring Split. The Czech was put into the substitute support position for the Summer Split, and only played a few games in the last half of the 2020 season.
Earlier this week, Excel announced it had signed Erlend "nukeduck" Våtevik Holm as its mid laner for the Summer Split. Their starting roster for the final part of the 2021 competition is:
Top lane: Kryze

Jungle: Dan

Mid lane: nukeduck

Bot lane: Patrik

Support: denyk
The LEC Summer Split commences on Fiday, June 11th.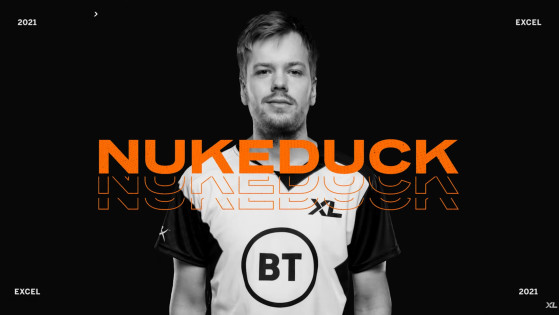 lolesports
Nukeduck makes his return to the LEC after a one-Split hiatus as mid laner for Excel Esports, replacing Czekolad.
Image courtesy of Excel Esports.