Two months after MAD Lions was crowned the champion of the LEC Spring Split, the European competition returns with more League of Legends action. Eight weeks of the regular Split are followed by three weeks of Playoffs to determine not only who will become the Summer Split Champion, but also which three teams will represent the region at the World Championship in China later this year.
When?
The LEC Summer Split kicks off on Friday, June 6th, at 6 PM CEST with eight weeks of the regular Split. Similar to the Spring Split, the regular Summer Split starts and ends with a 'Super Weekend', meaning there are three game days. Weeks two to seven each have two match days: Friday (starting at 6 PM CEST) and Saturday (starting at 5 PM CEST). After the regular Split, the LEC will take a one-week break before going through three weekends of its Playoffs Stage.
Where?
All the games can be watched live on the official LEC Twitch Channel, YouTube Channel, and through other platforms on the official LoL Esports website.
Format
Over the course of the regular Split, each of the ten teams plays each other twice in a best-of-one. At the end, the top six teams advance to the Summer Split Playoffs, where they'll be seeded according to the seeding points they've gathered through their Spring Split and Summer Split performances.
The Summer Split Playoffs are a Double Elimination bracket. The first seed in the Summer Split gets to pick their opponent for their initial best-of-five in the Playoffs: either the third-placed team or fourth-placed team. The Summer Split's second seed plays against the unpicked team. Seeds number five and six compete in the lower bracket in an elimination match immediately.
What's on the line?
The LEC Summer Split has a prize pool of €200,000. More importantly, the teams that finish in the top three of the Summer Split Playoffs automatically grab a ticket to the League of Legends World Championship, which will be held in China later this year.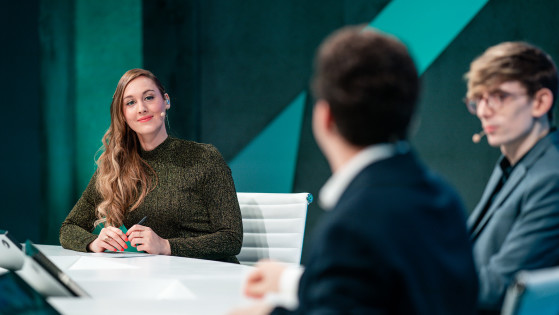 lolesports
With a record number of on-camera talent, the LEC Summer Split will be narrated more diversely than ever before.
Image courtesy of Riot Games.