The last Dota 2 Major before The International has locked in its first finalist: PSG.LGD. The team overcame T1 in the upper bracket finals in yet another three-game series at the WePlay AniMajor in Kyiv.
PSG.LGD kicked off the series in strong fashion. With pop-off performances from Wang "Ame" Chunyu on Spectre and Zhao "XinQ" Zixing on Hoodwink, PSG.LGD defeated T1 in 31 minutes with a whopping 32-8 kill score. Though T1 did strike back in a nailbiter second game, PSG.LGD put their foot down in the third game again.
The tournament isn't over for T1 just yet, however. They drop to the lower bracket finals, where Evil Geniuses awaits them. Though Evil Geniuses' performance early on in the Major saw them drop to the Playoffs lower bracket from the start, the team has been on an absolute tear ever since, defeating four opponents in a row.
WePlay's Major concludes today with the lower bracket finals and the upper bracket finals, starting at 3 PM CEST.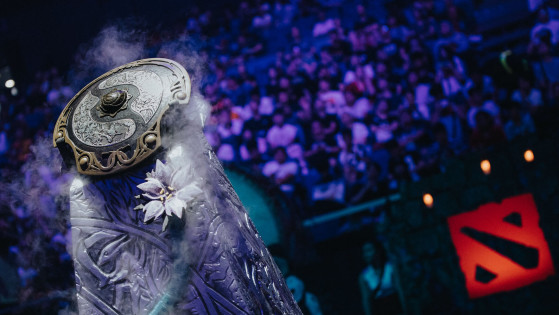 esports
Valve has shared the dates for teams' final chances to qualify for The International, which will be held in August this year.
Image courtesy of WePlay! Esports.