One of the most talked about things on Twitter is esports, and globally things are a little different than what you would expect. While League of Legends is a hugely popular game and the LEC is one of the most talked about things on Twitter, its players don't rank very highly on the social network.
The top ten esports stars were announced on the official Twitter blog on June 21, alongside the most talked about video games, esports leagues and teams.
The Top Ten Esports Athletes
1 Kyle "Mongraal" Jackson — Fortnite
British Faze Clan player, and champion of FNCS Chapter 2 Season 4: Grand Finals: Europe in the trios tournament
2 Benjy "benjyfishy" David Fish — Fortnite
British NRG player, and champion of the FNCS Invitational Europe: Week 2
3 Kyle "Bugha" Giersdorf — Fortnite
American member of the Sentinels, and champion of the Fortnite World Cup 2019 in single format
4 Gabriel "Fallen" Toledo — CS: GO
Brazilian CSGO legend, playing for Team Liquid
5 Seth "Scimp" Abner — Call of Duty
American Call of Duty World League 2017 world champion
6 SDmitri "Mitr0" van de Vrie — Fortnite
Dutch Fortnite player for Team Liquid, and champion with Mongraal in FNCS Chapter 2, Season 4: Grand Finals in Europe
7 Tyson "TenZ" Ngo — Valorant
Canadian champion of the Valorant Masters Reykjavík, and considered the best player in the world in the Riot Games FPS today
8 Williams "Zayt" Aubin — Fortnite
Canadian NRG member, who has won titles such as ESL Katowice Royale 2019: Duos, FNCS Season 10, Week 2: NA East and FNCS Chapter 2 Season. 2 Grand Finals: NA East
9 Martin "Rekkles" Larsson — League of Legends
Swedish four time champion of the LCS, and world runner-up in 2018 for Fnatic
10 James "Clayster" Eubanks — Call of Duty
American world champion of Call of Duty Championships with Denial Esports in 2015, and several other top-tier world titles, including the CWL Pro League 2019 and the CWL Championship 2019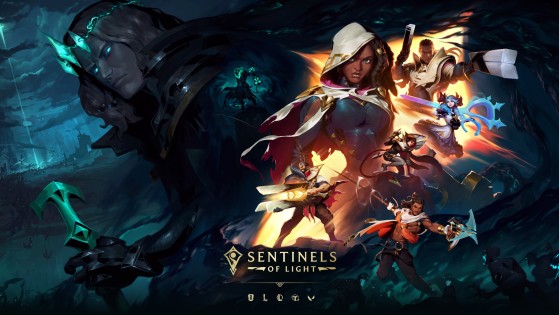 League of Legends will receive its 156th playable character with patch 11.14. His name is Akshan and he's a ranged champion.