Thanks to a recently announced event called Rise of the Sentinels, it was revealed that a new character will arrive in League of Legends. Akshan will join the huge roster with the next big update releasing soon.
Perhaps the most interesting part about Akshan is that he's a marksman who is supposed to go midlane. This isn't news for those who like playing champions like Vayne in mid, but it's the first time that Riot Games has released an ADC with this lane in mind.
Regarding his abilities, there isn't much information about them. The only thing that is known for now is that Akshan can throw a hook that will give him significant advantages during battles. The rest of the details (passive, ultimate and other skills) haven't been hinted at yet.
Apparently, Akshan will release with the upcoming patch 11.14, which will go live on July 8. The 156th champion won't come out alone, however: the brand new event Rise of the Sentinels will launch at the same date. Also, other characters like Gwen, Vayne, Lucian and Graves will receive new skins.
Speaking of Rise of the Sentinels, the event was revealed earlier today by Riot Games. It's supposed to reveal the backstory of the Ruination battle, which includes important champions such as Viego, the Ruined King, and the "Sentinels of Light" (Anabal, Daowan, Lucian, Senna and Urias).
While Lucian and Senna are already in the game, the other three aren't, and perhaps will never be -- Anabal and Urias are dead according to League of Legends' lore, and Daowan is a mystery..
To announce the event, Riot Games posted an image of a Ruined Shyvana.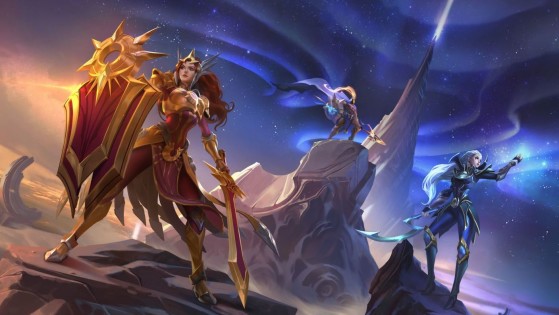 As we're partway through Pride Month, Riot Games has decided to formalize the romantic relationship between two League of Legends champions: Leona and Diana. China has, however, decided to censor this new story on its version of the Universe site.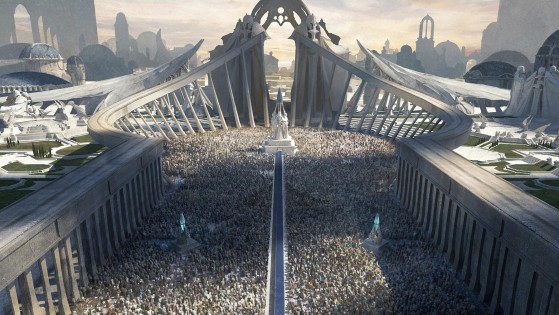 The story arc around the Ruination, launched with the release of Viego on League of Legends, continues. A new trailer presented recently shows the Mist entering Demacia. Does this mean this ancient city will be destroyed by an attack?