While there is nothing major planned for Monster Hunter Rise until at least September, Capcom has nevertheless planned some small in-game events as well as new DLCs for players who enjoy character customization.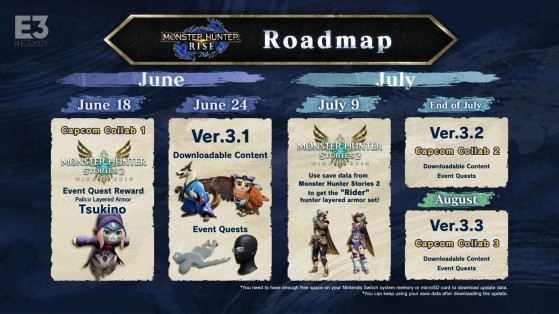 Schedule
June 18: "Bird Wyverns Of Ruin?", an event quest to unlock the special Tsukino Armor from Monster Hunter Stories 2 for your Palico. You can find our guide by clicking here.
June 24: Patch 3.1 introduces DLC Pack 4 with many cosmetic elements, as well as event quests. This new patch, although not introducing anything new, fixes many bugs
July 9: Added cross-save cosmetic rewards between MHR and MH Stories 2, with special armor in each game.
End of July: Patch 3.2 with more collaborations, DLC, and events.
August: Patch 3.3 with another wave of similar content.
There won't be anything notable for Monster Hunter Rise before the beginning of the next school year, in the best-case scenario.
Original content by Robin "Raiden Robin" Bouquet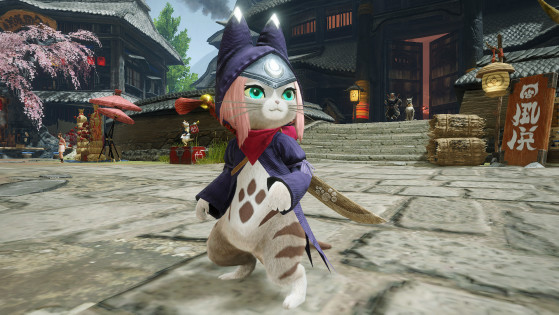 Monster Hunter Rise 3.1.0 Patch Notes
The Monster Hunter Rise 3.1.0 Update was released on June 24, and Capcom has just revealed its patch notes.