Valve have finally confirmed the new host country for The International 10. After Sweden made changes to its policies surrounding the organization of events and the lack of consideration for esports in this, the showpiece Dota 2 event needed a new home.
With less than a month before the initial start date, the options available weren't numerous. Now, it seems Valve has found its host, with the event taking place in Romania's capital Bucharest, with a delay to October.
"We are thrilled to announce The International 10 - Dota 2 Championships will be held this October in Bucharest, Romania, and the epic battle for the Aegis of Champions will fittingly unfold inside the country's largest stadium — Arena Nationala," Valve said in a statement on the official Dota 2 blog.
The Group Stage will take place from October 7-10, while the Main Event will follow on October 12-17.
At stake is not only the Aegis of Champions, but also the lion's share of the largest prize pool in the history of esports. Thanks to contributions from the community in purchasing the TI10 Battle Pass, that stands at $40,018,195.
Valve thanked Romania for their cooperation in organising TI10 in the capital, with the developer looking forward "to gathering with the global Dota 2 community, both in-person and virtually". This seems to suggest a return to a full LAN event, with fans in attendance. 
Information on tickets for TI10 will be made available in due course.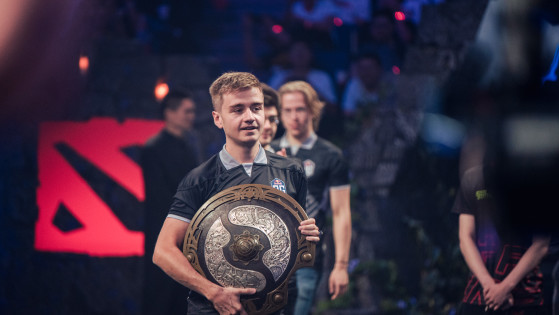 esports
Dota 2: The International 10 may not be played in Sweden this year
Valve has updated fans of competitive Dota 2 with somewhat bitter news. The International, Dota's flagship event, may have to move from Sweden due to local politics.