The International 10 is the largest event in esports, from a prize pool perspective, and just happens to be the defining event of the Dota Pro Circuit season. A true celebration of the best of international Dota 2, the event usually happens throughout August.
Initially, The International 10 was scheduled to be played in Sweden last year, before that was delayed to this year due to the ongoing pandemic. However, Valve have now released an update on the event, in which they cast doubt on the event taking place in the Scandinavian country after all.
According to the Dota 2 developer, over the past year there has been constant communication with Stockholm Live and Visit Stockholm, organizations connected to the government to promote tourism and events in the country. Both assured Valve that The International 10 met the criteria for exception to rules in place, as a sporting event of note.
However, Valve was then notified two weeks ago that esports were not to be accepted by the Swedish sports federation, meaning the exceptions and classification were off the table.
Valve contacted the Swedish Esports Federation and Visit Stockholm to request an exception to this ruling, given the size of the event, but was denied by the Swedish interior minister.
Unfortunately, there appears to be no resolution, seriously affecting The International 10. With it now being extremely difficult -- not to mention the large degree of chance -- in processing visas for the tournament, and the act of entering the country as a player carrying more risk than possible reward, the only solution seems to be to find another European city where the event can take place.
Valve is already working on being able to give a more positive update soon. The idea is to hold The International 10 this year, with qualifiers running on the previously established schedule.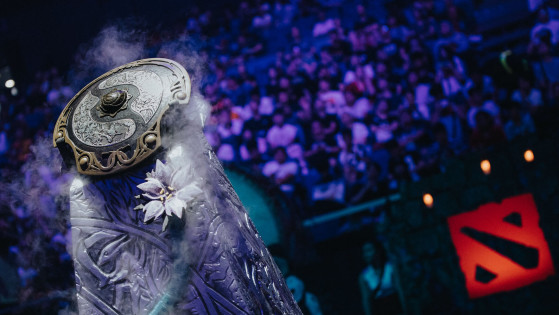 esports
Valve has shared the dates for teams' final chances to qualify for The International, which will be held in August this year.
Original content by Eduardo Diaz.
Image Credit: Valve