Elden Ring benefits from many features that sublimate the Souls genre; we think in particular of the open world, which allows us to see something other than insipid walls and corridors, dungeons scattered all over the map which each have different challenges to take up, the jails which allow us to measure ourselves against opponents well stronger, not to mention the adversaries who can arise from mysteriously depending on the temporality (Twilight Rider, Borealis or even the Funeral Volatiles). Everything could have been perfect, but after being plunged back by nostalgia for the end of the year celebrations in Dark Souls , I had a click: but why can we no longer cut the tails of dragons in Elden Ring?
Say goodbye to tail cutting!
Indeed, connoisseurs will no doubt have already noticed this sad failure: it is purely impossible to cut the tail of any opponent on Elden Ring to obtain a unique weapon . Which is a shame, because the thirst for loot came to bring a kind of challenge and a new complexity that became breathtaking on the Souls, especially on the dragons. The fights had a whole other value and the pleasure of finally having the weapon so much wanted after many failures was exhilarating.
With the large number of dragons and their different types (fire, ice, lightning, etc.), it seems a shame to have neglected this game mechanic, which is nevertheless so interesting. Either, we now have dragon spells that can be obtained through dragon communion by exchanging dragon hearts . But for players who aren't interested in spells, the alternative of cutting the tail seems to be much more fair and would provide a very satisfying role-playing experience.
Being a greatsword or dual katana build player, I only cared about dragon spells (although they were sublime), so I never really got to enjoy that aspect of the game. With a large number of dragons, either about fifteen, it seems to me a real shame to see that it is purely impossible to cut the tail of the latter to obtain unique weapons that require a little more requirements than simply killing it without having to think about our placement.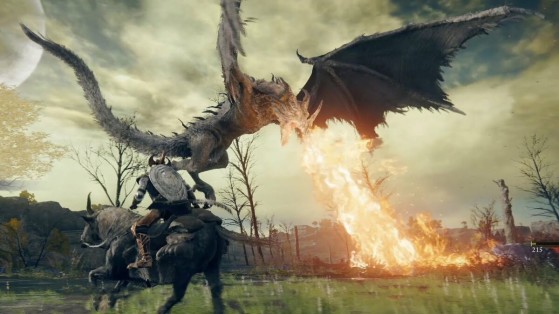 Elden Ring 2: perhaps a return to basics?
Although no announcement has actually been made, Elden Ring is seen by FromSoftware as " a new franchise and a brand that will expand beyond the game and into everyone's daily life ". Thus, with these words bringing full of hope, we can imagine a sequel to the GOTY of 2022 , but nothing really allows us to affirm it today.
Such was the success that many Shinless continue to roam the Underworld to this day in search of becoming Lord of Elden. Although an Elden Ring 2 seems quite distant, the community hopes somehow to see one day a DLC with FromSoftware sauce (that is to say very complete) for this new franchise; it must be said, we want to learn much more about Miquella and many gray areas remain despite an extensive dissecting of the game's lore.
Thus, perhaps we will be able to see this game mechanic emerge, namely tail slicing, to finally obtain unique weapons that will give pleasure to melee players. The craziest dream would be to become a draconic soldier who wields spells, but also a sword from the tail of Placidusax or from that of Borealis .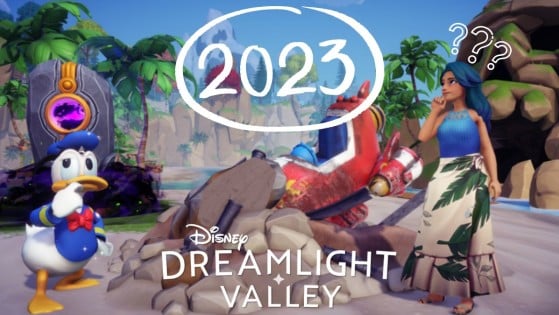 In 2023, Disney Dreamlight Valley will opt for a free-to-play model. The game will then be free to download and will offer microtransactions to buy cosmetics and other moonstones. Roadmap, new paid characters, content... Here's what to expect.