The year is coming to an end but this is only the beginning for Disney Dreamlight Valley which is still in early access since September. In 2023, it will move from the paying model to free-to-play : it will then be possible to download it for free on most platforms. But what does that imply? Will the content of the game drastically change? Will you still have to buy premium currency to access the new characters? Let's take stock of what Gameloft has in store for us in 2023 for one of the best animal-crossing-like games available today.

context
Available since September 6, 2022, Disney Dreamlight Valley is currently only in early access. That is to say, you have to pay for a Founder's Pack (between 15 and 60 euros depending on the edition) to be able to access it in advance, before its official free release in 2023. For the moment, we don't know when. DDV will be made free exactly but we estimate it should come next fall, to mark the game's one year anniversary.
A third major update before free to play?
Unfortunately, we still don't have an exact release date for the free-to-play game. However, the Gameloft developers have made it clear that DDV will be released in free-to-play from 2023 as indicated in the official FAQ:
Disney Dreamlight Valley will launch free-to-play in 2023, but players can be the first to experience Disney Dreamlight Valley on September 6, 2022 as part of Early Access by purchasing a Founder's Pack or being an Xbox Game Member. Pass before the game launches in 2023.
In addition, a recent official tweet tells us that a third major content update is planned. No date, again, but it would be logical to think that it will be released in February with new characters while the game is still in early access. The teaser also shows us that it will finally be possible to modify the exterior appearance of our house in the Village, with several colors:
If free DDV does not arrive until early September 2023 as we estimate, this will even give Gameloft time to offer not a third update but a fourth and fifth major update before the title is accessible to all. and to all. Obviously don't take this at face value, it's only an estimate and Disney Dreamlight Valley may well go free-to-play from this famous 3rd update after all.
Anyway, there is no doubt that Gameloft will communicate more information on the roadmap planned for 2023 very soon. Until now, we only had the roadmap from September to December and the beginning of the year seems the right time to announce beautiful things.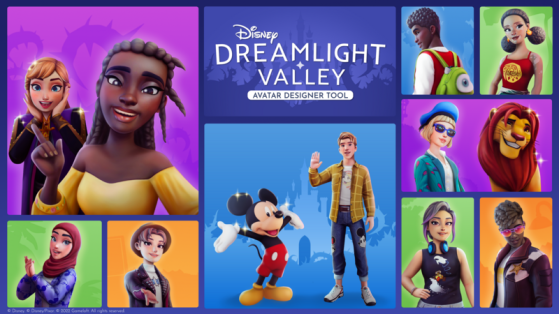 The game will be free but paid characters?
Free to play: what does that mean exactly?
A "free to play" game is a game that is available for free download. This is very common on smartphones in particular, but this fashion has quickly spread to other platforms, especially with Fortnite or Genshin Impact more recently. In order to still obtain remuneration, developers can then offer several mechanisms to earn money outside of downloading the game:
Offer unique cosmetics for purchase in a special shop: this does not affect gameplay,
Offer boost items that make the player advance faster: this practice called "pay to win" is strongly deprecated because it allows some players to be better than others simply by paying,
Offer a Battle Pass that changes regularly (often every month): with many missions to complete that grant rewards either free or paid (Premium version).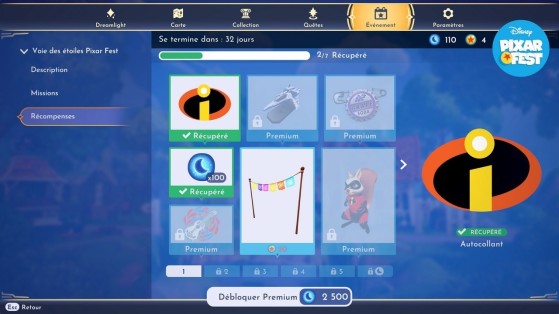 What will Disney Dreamlight Valley offer in free to play?
In the case of Disney Dreamlight Valley, Gameloft has opted to market early access via Founders' Packs in order to get paid, but once in 2023 the game will go free-to-play. With the free download, players can then spend real money to purchase premium currency : Moon Stones.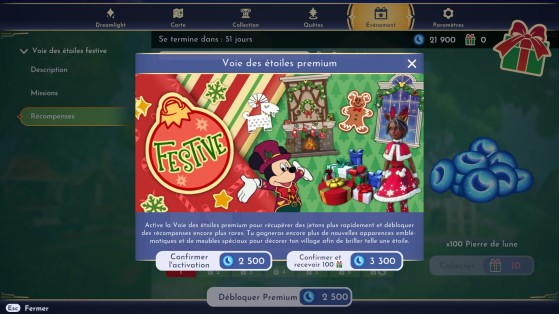 And you will also have noticed, a Battle Pass is already available in early access: The Way of the Stars. It offers a free version and a premium version which can be purchased with Moonstones. In 2023, there is no doubt that this Pass system will still be in the game, but Gameloft indicates that there will be no microtransactions allowing plants to grow faster , to catch rarer fish, etc. For this, you can craft the Elixirs directly in the game.
Pay future characters?
Note that even in F2P version, it will be possible to buy Extensions (Founders Packs but probably other Packs as well). A shop menu will also be added and dedicated to the sale of items in exchange for moonstones. These are usually cosmetic items such as clothing or special furniture. This menu should not be confused with Scrooge's Store, where all displayed items can be unlocked without spending Moonstones or real money.
Gameloft explains in its FAQ that most characters will be added to the game for free through updates but some will need to be purchased through expansions .
During the early access period, several updates will be released, adding new characters and free narrative content. When the game is no longer in early access, we will also continue to add new free characters and story content on a regular basis. After the Early Access phase, we plan to add paid expansions that will add a significant amount of content to the game. These optional expansions will add new content (including characters) to the base game. However, our priority is to deliver a complete and quality gaming experience above all else.
Future new characters
If the official roadmap has not yet been communicated by Gameloft (it will be soon), we already know some of the next characters that will be added to the game, either via free early access updates, or when the game will be f2p. It is directly thanks to the data of the game that this list is known today.
Regarding the other new features that we can expect in 2023, there are of course the dozens of new kingdom gates present in the Castle of Dreams, or the new biomes that can be added everywhere on the map. DDV has some great surprises in store for us and we will have to wait for an official announcement to discover them at the beginning of the year!
And you, what are you most looking forward to in 2023 for Disney Dreamlight Valley (besides bug fixes)?
Disney Dreamlight Valley is available from Tuesday, September 6, 2022 in Early Access on all platforms. The opportunity for you to discover this magical world and restore it by finding lost Disney and Pixar characters. All means are good: whether it's exploring the open world by unlocking the passages of nocturnal thorns thanks to the Dreamlight, or going through the castle and its magic paintings. Today, DDV has already received two major content updates. The first in October with Scar les Mines de Vitalys, and the second in December with the Kingdom of Toy Story.
We have good news and bad news for fans of the Death Stranding license. If Death Stranding 2 was recently announced, we seem to have found its release window. The problem? You will have to be very patient!