It was to everyone's surprise that Hideo Kojima lifted the veil on Death Stranding 2 during the Game Awards ceremony which took place last December. If the plot is still quite vague, we are sure to find Norman Reedus in the role of Sam Porter Bridges , but also Léa Seydoux in that of Fragile.
Nevertheless, before being able to find them with our stranded ones, we will have to wait a few more months since its release is not for now...
A release of Death Stranding 2 in 2024?
We know this all too well, but when it comes to developing and fine-tuning a game, Hideo Kojima likes to take his time and most of all likes to play on the nerves of his fans. When Death Stranding was revealed during the Game Awards ceremony, no release window was indicated, except that the game will be exclusive to the PS5, but here it is, a leak gave the information! Of course, we will never repeat it enough, but the information that will follow is not official for the moment and we must therefore take the statements that follow with some pliers all the same...
Anyway, according to the ArtStation account of Franck Aliberti , who is then senior character artist, the latter let slip a crucial information which is therefore the release window of Death Stranding 2, and according to this last , the second opus from Kojima Productions would not be available before 2024 .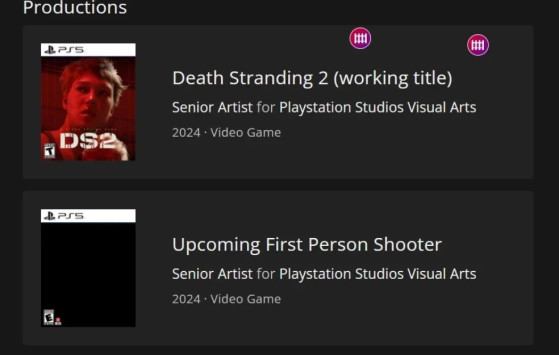 Unfortunately, as of this writing, the artist in question has deleted posts highlighting Death Stranding 2, surely the man realized his gaffe. So, we may think he was right, but for that, we'll have to wait for a confirmation from our Hideo Kojima.
A film without Norman or Léa?
In addition to the second title in the franchise, Hideo Kojima has announced the preparation of a film straight from the title. However, no blockbuster or Hollywood superstars, and the producer said he still does not know at this time if he will introduce Norman Reedus to take over the role of Sam Porter, and Léa Seydoux for that of Fragile .
According to his latest statements, the film Death Stranding would indeed be more of an auteur film rather than a blockbuster, leaving ever more mysteries surrounding the latter. We can't wait to discover the first images of it.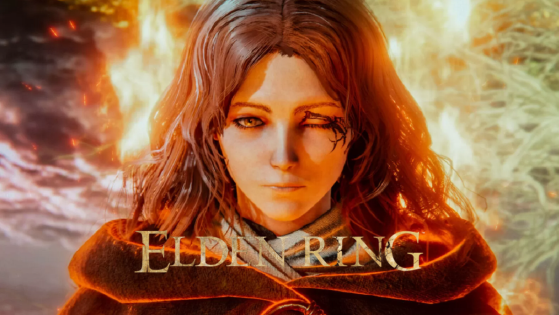 After winning Game of the Year at The Game Awards 2022, Elden Ring topped the charts in two quite...surprising categories. Finally, is the Underworld really that bad? Yes and no !