Death Stranding: Director's Cut is an improved version of the game published back in 2019 that we liked so much, which will again put us in the shoes of Sam Porter Bridges.
Revealed during the State of Play event, we now know that it will be released on September 24 for PS5. The Director's Cut will include new story missions, as well as a lot of new weapons and options to move around the world with cargo in tow.
In addition, there will also be new battles against fearsome monsters, and even a racing mode. 
Although it seemed to us that this was going to be a simple port with small improvements, the reality is that Kojima Productions seems to have put much more meat on the grill than we expected.
From the outset, they have tried to solve some of the problems of the original game, improving hand-to-hand combat -- one of the great blemishes of the title at the time. As well as the new enemies and battles, there'll be a shooting gallery to train marksmanship, new story missions, new items and interactive elements, and surprises yet to be discovered.
For example, we are looking forward to finding out more about the stealth mechanics that will be introduced the Director's Cut, which is exclusive to PS5 -- at least for now.
We're excited to delve into what's new in this expanded and refined version of the 2019 game. For now, we'll keep you posted as new features are announced.
Death Stranding Director's Cut has a release date scheduled for September 24, just after the summer is over.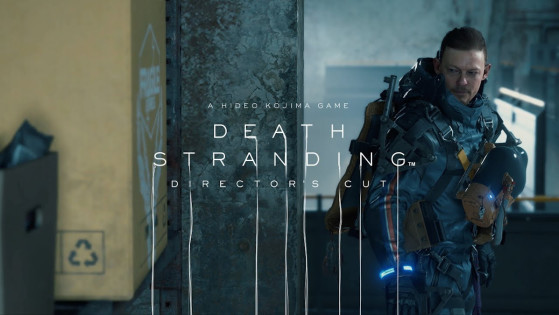 The "extended" version of the original Death Stranding was listed as a PlayStation 5 eclusive at the Entertainment Software Ratings Board. There are still no words from Kojima Productions.