Death Stranding fans have had something to be delighted about for the past few days. In addition to the announcement of Death Stranding 2 during the Game Awards evening, Hideo Kojima, the director of Kojima Productions, also recently announced that he is preparing a film based on his franchise.
However, despite the greatness of his first game, he said the film will not be "a Hollywood blockbuster".
The Death Stranding movie will not be a blockbuster
Fully funded by Barbarian executive producer Alex Lebovici's Hammerstone Studios and produced by Kojima and Lebovici, the Death Stranding film is now highly anticipated by fans of the franchise, and while we hope to see Norman Reedus and Léa Seydoux appear, it seems that the main producer is on a completely different track ...
It was to Deadline that Alex Lebovici made some statements, announcing that the film will be " much more intimate and grounded in reality " than other big budget game adaptations, and a little later, Hideo Kojima backed up his claims with IGN .

I was on video calls with many people in Hollywood every week at the beginning of last year, and not just for Death Stranding (...) I received a lot of offers, but my intention, from the start, was never to make a hit movie. There were lots of proposals to make a full-scale movie with famous actors and flashy explosions, but what would explosions be for in Death Stranding? Making money is also not a priority for me. I'm aiming for a more arthouse approach, and the only person who's offered to make a film like this is Alex Lebovici, which makes me think he's a rather unusual guy.
Hideo Kojima
Sam and Fragile absent from the film?
Moreover, our producer still does not know at the time of writing whether or not he will introduce the main characters of the game like Sam Porter Bridges (Norman Reedus) or Fragile (Léa Seydoux).

We haven't quite decided on that yet. The failure of movie adaptations of games some time ago has led to a lot of movies that cater to gamers, right? That's why they kind of look like a game. I don't want the Death Stranding movie to be like that. Rather, I intend to modify and evolve the world of Death Stranding in such a way that it works well for cinema.
According to him, he made Death Stranding a game, and "games are games", so he wants to take a whole new direction for the film format and inspire those who will watch it. For that, it does not see itself using all the codes present in its title, and we must admit for us that it is becoming more and more difficult to know what this famous film will give... But we can't wait!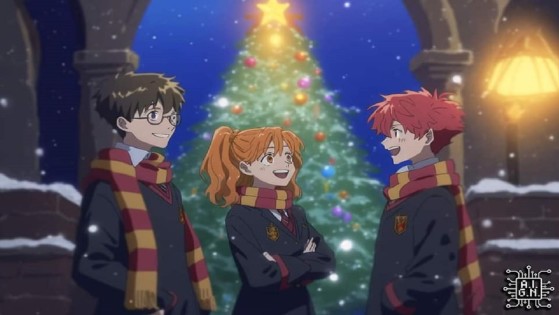 You may have already dreamed of seeing what Harry Potter would look like in anime and many have done it for you and here is what it would look like!