Three years ago , players around the world discovered the dark universe of Hideo Kojima's flagship production, Death Stranding. Immersed in a land torn between the world of the living and that of the dead, the budding porters embody the famous Norman Reedus, one of the main protagonists of the series The Walking Dead. The title offers a unique adventure experience where death has a central place in the gameplay thought out by the developers, wishing to prove to players that this fatality may not be one.
A recipe that seems to have worked because on the occasion of the third anniversary of the game, Kojima Productions unveiled the colossal figures that Death Stranding has recorded since its release and on all platforms!
More than 10 million players have joined the adventure
This is the symbolic step recently exceeded by the production of Hideo Kojima, thanks in particular to its release on PC (Game Pass) on August 23rd. Note that this is not the first release of the title formerly exclusive to Playstation on PC since Death Stranding was already released on March 30, 2022 on the same platform in its Director's Cut version (6 months after the PS5 release). With this, the Game Pass catalog has grown significantly, in addition to having a substantial selling point in addition. The accessibility of Microsoft's subscription has further encouraged gamers to embark on the epic Sam Porter Bridges.
"As of November 8, 2022, 'DEATH STRANDING' has connected with over 10 million wearers worldwide on PlayStation 4, PlayStation 5 and PC. Thank you all for your support!"
Kojima Productions
(
Source
)
Kojima's new project is taking shape...
For some time now, fans of the Japanese director have been hearing about a very mysterious project that would bear the name of Overdose. Until then it was only rumors but rather coherent leaks have come to indicate that Hideo Kojima is undoubtedly working on a brand new horror game.
It was through Tom Henderson, a well-known industry insider, that we first heard mention of the project in question. The journalist said last June that he had access to an extract from a production by the Japanese director and that the latter would not be a second opus of Death Stranding , although it shows one of the characters.
Last week, Henderson unveiled new leaks from an extract to which he would have had access but this time more gameplay is revealed. In addition to this, Insider Gaming revealed a video in which it is possible to see what appears to be Margaret Qualley , who plays Mama in Death Stranding ( right here ). The atmosphere is heavy and there is clearly an omnipresent horror game vibe.
As the leaks follow one another, Kojima's potential future production seems to be taking shape little by little, confirming the track of "Overdose", a horror game. Who knows, maybe Kojima will reveal more details about this project at the Game Awards 2022 on Thursday, December 8? Either way, we can't wait to see what the director has in store for us!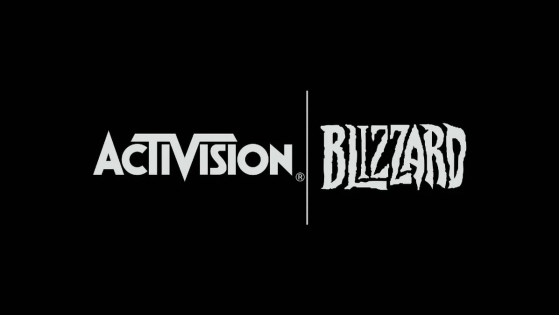 After more than tumultuous recent years, the video game giant Activision Blizzard is back in force and offers an end to the year combining great successes and colossal expectations. Something that hadn't happened in what seemed like forever!