Since its release last February, Elden Ring continues to fascinate soulslike fans around the world... but not only! Slightly more accessible than other FromSoftware productions such as Dark Souls, the Underworld is nonetheless mysterious and dotted with creatures of all kinds. Still, Elden Ring gamers seem to have held their own , so the production is now at the top of the list of most completed games this year. Let's see how it all works!
The Lords of Elden are at the rendezvous...
It was on the Howlongtobeat.com site that users spotted several amazing statistics. Players on this site have an account through which it is possible to enter various information such as the games they have completed or those they have preferred. For this year 2022, Elden Ring was the most completed game (5,900), far ahead of Stray (3,900) with 2,000 users in advance.
FromSoftware's production is also estimated to be the longest to complete. Like what, the Without Shards held out in order to overcome this great epic in the Underworld.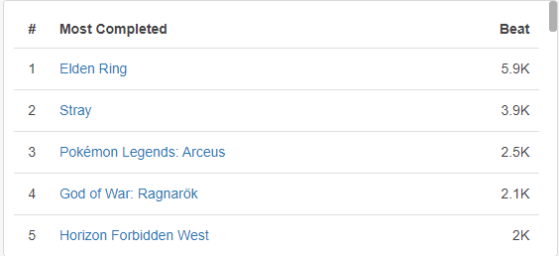 ... Dropouts too!
What's even more interesting (even comical) is that Elden Ring is also the most abandoned game on Howlongtobeat.com . A large part of the players went to the end of the adventure, while another could not defeat the formidable bosses of the Underworld. This is understandable, a first soulslike is not so easy to finish. It is therefore with a hint of shame that some users of the site have nevertheless wanted to remain honest. Elden Ring is therefore both the most completed game and the most abandoned game of this year 2022 , surprising isn't it?
In both cases, many Elden Ring players were still enjoying this great adventure. Thus, the production of FromSoftware was elected game of the year at the Game Awards 2022. Enough to prove it once and for all: the Entre-terre had a colossal effect!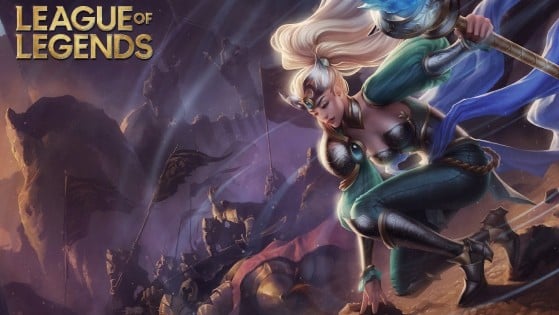 The tier list of strong champions in solo ranked mode tends to evolve a lot in League of Legends, depending on the different patches. However, in 2022, a champion has dominated the entire season without making too many waves. With more than 54% overall winrate, it's a real monster.