Video games are not the only ones to be rewarded at the end of the year, content creators either since this year we have the pleasure of crowning the player of the year.
During the PC gaming awards at the end of 2022, a player was placed above the others for his achievements during the year and his remarkable performances.
A title that could have suited many exemplary players, but this one made so much noise on Elden Ring that it was hard not to put it on the throne.
Player of the Year comes from Elden Ring
If you have completed Elden Ring you surely know Malenia, perhaps to your displeasure though... This boss, considered by many to be the hardest in the game, may have given you a hard time and that is precisely why a player has decided to help other players stuck on this boss. Armed with two katanas and a pot on my head, of course I want to talk about Let me solo her . This enigmatic player who was summoned in the games of Elden Ring players having trouble on Malenia became known to the media and was even recognized by the game team.
An imposing character therefore takes the place of best player of the year to conclude 2022.
Let me solo her, a video game legend
Whether you like Elden Ring or not, this player's success is indisputable. After the start of his career as a killer of Malenia, the player under his real nickname KleinTsuboiOw published on Reddit a run of one of his kills which caused a sensation on the networks.
The phenomenon has grown so much that the game developers sent him a package full of goodies. No sooner had the Player of the Year elections been announced, Let me solo her received a huge outpouring of support from players wanting to see him ascend the throne after he killed the boss over a thousand times.
Since then, he seems to have taken a step back on the boss's farm, but the legend remains intact.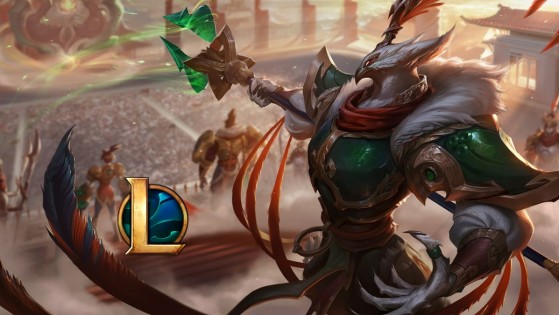 In the Demacia Cup, we see the Emperor of Shurima having some impact in the support position, especially against Heimerdinger. The League of Legends champion may have found a new home in Summoner's Rift.