Since its release at the beginning of the year, Elden Ring has never ceased to fascinate its players. Thus, many Without Shards launch challenges of all kinds in Inter-earth... while impatiently awaiting the arrival of a substantial DLC. But if there is one that seems totally inexhaustible, it's MissMikkaa. She never seems to run out of ideas when it comes to Elden Ring challenges and after defeating FromSoftware's production bosses with one hand, or even on the dance mat, she's just accomplished a new feat!
She (again) surprised her community!
Shortly after the release of Elden Ring, Miss Mikkaa fell in love with adventures in the Underworld. After completing the game several times, she innovated by finding new ways to play on FromSoftware's production. First, the streamer annihilated most Underworld bosses with just one hand. Then she recycled her old interactive dance mat into a real controller for Elden Ring. With this carpet, she has terrorized all the creatures of the vast regions of the game... and she continues.
It is with this famous dance floor but also thanks to a classic Dualshock controller that she continued her epic. Because yes... she did two adventures on Elden Ring, all simultaneously.
The admiration of the players
Armed with her dance mat in addition to her controller, she tackled the terrible burrowing troll on both sides. Suffering several blows (and several deaths) MissMikkaa finally managed to overcome her opponent, not without difficulty. It is true that focusing your attention on two different screens, but also on two parts of the body, remains quite complicated, even for a seasoned player.
A real feat that has sparked the admiration of many players on the networks. While Elden Ring has just been crowned game of the year at the Game Awards 2022, the Without Shards always seem to be there to meet every challenge that the Underworld can offer. One thing is certain, Miss Mikkaa is not ready to stop and continues to stream almost every day on the production of FromSoftware, gradually adding difficulty to each of her achievements. Now, she is waiting (like other Elden Ring enthusiasts) for the announcement of a DLC in order to be able to achieve new exploits on the production of FromSoftware!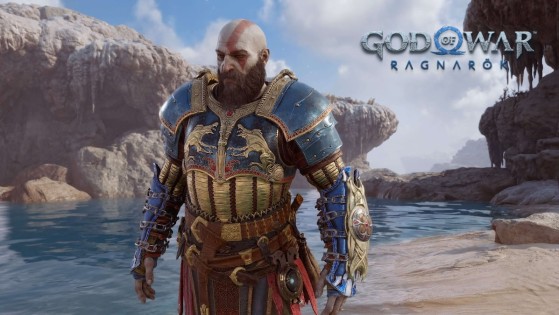 God of War Ragnarök won numerous trophies at The Game Awards 2022 including Best Performance for Christopher Judge as Kratos. However, the actor almost never took part in the project…