Although it did not win Game of the Year at The Game Awards 2022 (hello Elden Ring), God of War Ragnarök still left with a bunch of awards including Best Storytelling, Best Action/Adventure Game or Best Soundtrack. On top of all that, the Kratos (Christopher Judge) actor took home the award for Best Performance. It was thanks to a long speech that he marked the ceremony as well as his spectators, in addition to winning a rather... unusual record.
The longest speech in Game Awards history
Also known for his role in the Stargate series, Christopher Judge won the record for the longest speech in Game Awards history with 7 minutes and 59 seconds. Determined to thank everyone around him on December 9, the actor of Kratos ignored the jingle that was launched in the background of his speech, like an invitation to leave the stage. After these long minutes for his audience, Judge continued his thanks from his Twitter.
A speech that made many smile and that gave rise to many memes that the actor took with humor. From now on, he will be able to say that he has marked the history of the prestigious Game Awards.
A final return from Christopher Judge
After winning this unusual record, the actor returned one last time to the speech in question. In a benevolent tweet, he explains that the presenter of The Game Awards 2022, Geoff Keighley, showed great kindness towards him. He then adds that to succeed in his life, he needed 'a whole village', that is to say many people. According to him, it was important to thank them all, even if it took 7 minutes and 59 seconds.
"My final thoughts on 'the speech' @geoffkeighley was nothing but nice to me. I took it all as good entertainment. For those who have made it in life on their own, congratulations. For me , it took a village. And I will always be grateful to them."
Christopher Judge
(
Source
)
In any case, the memes around this speech will make the spectators of the Game Awards 2022 laugh, but also the actor himself. Who knows, maybe another industry personality will try to smash Christopher Judge's record next year?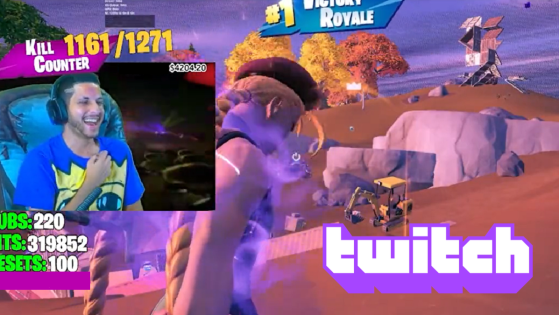 60 days ago, this streamer set himself a totally crazy challenge on Fortnite. Unfortunately for him, he struggles to see the end of it and seems trapped in his own Twitch stream. Here is a rather unusual story!