This is certainly one of the most exciting news of this end of the year 2022. Even if God of War Ragnarok was not voted GOTY 2022, here is something to comfort the fans of our Kratos: Amazon Prime Video comes in effect of formalizing the God of War series, and all in live-action!
Kratos larger than life!
After months of rumors and suspense, the news has finally come : Amazon Prime Video and Sony are working hand in hand to bring the live-action series based on the game God of War . According to the first elements, this one is written by Mark Fergus and Hawk Ostby (Iron Man, Children of Men), and with Rafe Judkins (The Wheel of Time) as showrunner. In addition, we obviously have on the Sony side none other than Cory Barlog, who is also at the controls.
We are so proud and excited to be working with our friends at Amazon Studios and our partners at PlayStation Productions to adapt this beautiful and heartbreaking game into a premium live-action series. Rafe, Mark and Hawk are creating a series that takes us through Kratos' ancient mythological journey.
Katherine Pope, présidente de Sony Pictures Television Studios
Unfortunately, at the time of this writing, we don't have any names to sink our teeth into for the cast , but it looks like the series takes us straight to the events that transpired in the God of War 2018, with Kratos but also his son, Atreus . This means we won't have Ancient Greece but instead will be dealing with the duo on their quest in Midgard.
When his beloved wife dies, Kratos embarks on a dangerous journey with his son to scatter her ashes from Midgard's highest peak to fulfill his wife's last wishes. Kratos soon realizes that this journey actually hides a much bigger and more epic quest, which will test his bond with his son and force him to face the gods. A journey that could ultimately change the fate of the world.
We're going to have to wait a few more weeks, or even months, before we can put faces to our characters, but we hope the cast will be up to it!
A Stranger Things star wants to be in the game!
Recently, we learned that a cast member of the hit series Stranger Things is very keen to be cast in the God of War game, and it's the show's lead actor, David Harbour, who plays the role of Sheriff Jim Hopper .
I really like what the guys from the God of War universe are doing with my buddy Richard Schiff as Odin. They have a bit of fun with that genre too, and they're always surprising when it comes to those gods and what they end up becoming - Thor is a big old jerk and Odin is that kind of older intellectual. This universe and what Corey (Barlog) does is quite fascinating. So I would be interested in the possibility of doing a bit of all of this.
David Harbour
With this declaration, will Cory Barlog let him make an appearance not in the next opus but indeed in the series which is now in preparation? Only the future will tell us ! But that would be a nice nod.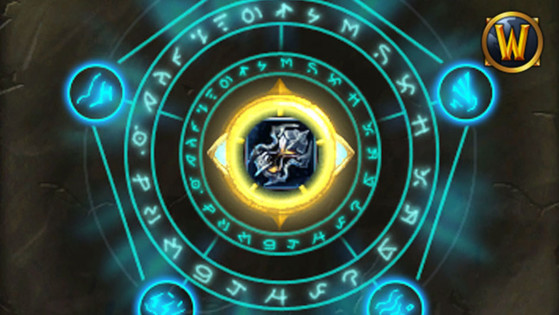 Season 1 of World of Warcraft: Dragonflight has started, yet you don't know where to find a key to go to a dungeon in Mythic Mode +? Don't panic, in this quick guide we'll help you get one in no time!