Since its release a few weeks ago, God of War Ragnarök has been a real success. Carried by the adventures of Kratos and Atreus through nine kingdoms, the players seem to have completely adhered to this intrigue between mythology and stuffing creatures of all kinds. Not all of them are dangerous, no, far from it. Many contribute strongly to add a little lightness in this dark universe.
This is particularly the case of Mimic, the dwarf Brok or the squirrel Ratatoskr. It is the latter that will interest us because according to Eric Williams, development director of God Of War Ragnarök, he might well have never appeared in production...
Who is Ratatoskr?
This squirrel with a hard-to-pronounce name watches over Yggdrasil, the world-tree that unites the nine realms of God of War Ragnarök. The little creature first appeared in God of War (2018) as a skill more than anything else. Atreus could summon the translucent blue squirrel to bring him all kinds of objects.
Now he's a full-fledged character with lines of dialogue, missions, and an introductory quest. The squirrel in the eye patch brings a comic tone to the adventure of Kratos and Atreus and if he is still part of it, it is thanks to Eric Williams.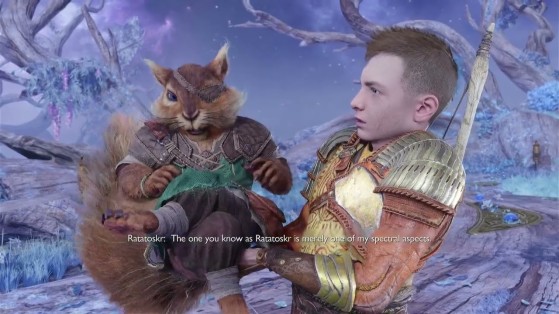 "No, he stays in the game"
The character of Ratatoskr caused debate within the Santa Monica studios. Many did not want to see the squirrel appear in the game because his identity clashes enormously with the overall atmosphere of the game. While Kratos is a dark character who (almost) never smiles, Ratatoskr is almost solar and comes to bring a touch of levity to the god of war as well as to Atreus.
While this contrast has been the cause of discord between the developers, it is precisely thanks to this that Eric Williams insisted that the squirrel be part of the epic.
"I wanted this character to be in the game and do these things. But everyone was like, 'We have to cut this. We have too many protagonists.' So I was like, 'No, he's staying in the game.' scene he appears in? It's the one where everyone was wondering if we were going too far. Even the music director was like, 'I don't even know what to do with the music here. so far from God of War and we haven't even written music that can help us'."
Fans of the small mammal can therefore greatly thank Williams because without him, he would surely not appear in the latest opus of this mythical license. He will have been able to make many players laugh and create rather comical scenes with his opposite Kratos. For that alone, Ratatoskr is a key character in God of War Ragnarök!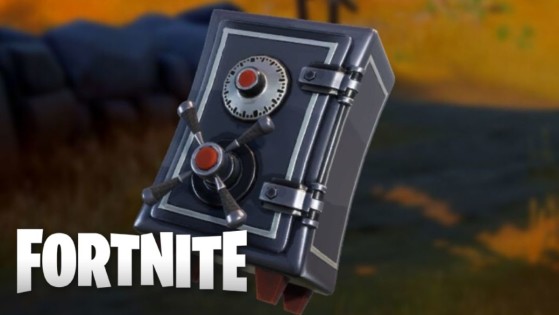 The end of the season is approaching, and Epic Games is again asking us to open a vault. We show you how to find the precious container, which is currently the subject of confusion among inattentive players!