A true video game nugget from Santa Monica studios, God of War Ragnarök has won over PlayStation players around the world. Immersed in a mythological intrigue, fans of the license were able to discover a whole new facet of each character but also explore the nine kingdoms offered by the game's vast map.
Despite the fact that its great rival Elden Ring was crowned game of the year at the Game Awards 2022, Kratos is not left behind and has still made its production a legend by registering the biggest launch in history. of the console with more than 5.1 million sales in the first week. But while the Santa Monica studios clearly seem to have found the recipe for success, PlayStation had the good idea to take players behind the scenes of this masterpiece!
The recipe for success... in detail
If you liked the adventures of Kratos and Atreus in God of War Ragnarök, this series of videos should delight you. PlayStation has decided to invite players virtually to the Santa Monica studios themselves to discover the making-of of the game. We thus find the main figures in the writing of the scenario such as Ariel Angelotti, chief producer of the narration or again Richard Gaubert, screenplay manager. Fans of the license can thus discover all those who contributed to the creation of the production: from the writers to the actors, while passing by the dubbers or the developers.
Disclaimer: It is recommended that you watch this series of videos if you have completed God of War Ragnarok. Although the first episodes are rather light in terms of spoil, some could reveal key moments of the game.
10 episodes to dive behind the scenes
While the first videos had started to be released on PlayStation's YouTube channel two months ago (even before the game was released), the series ended with a final thank you episode , unveiled two days ago. The latter is a true declaration of love to fans of the license. The Santa Monica studios teams explain that the fans of the adventures of Kratos and Atreus only motivate the developers as well as all the employees of the company to surpass themselves for the next projects.
On the project side, after this explosive opus, players are impatiently awaiting the arrival of the next one. For that, you will have to be patient because as this series of videos shows so well, the realization of such a production calls upon hundreds of little hands and above all requires years of work. So let's take the time to fully enjoy God of War Ragnarök, and hope that the Santa Monica studios teams haven't finished pleasing their players yet!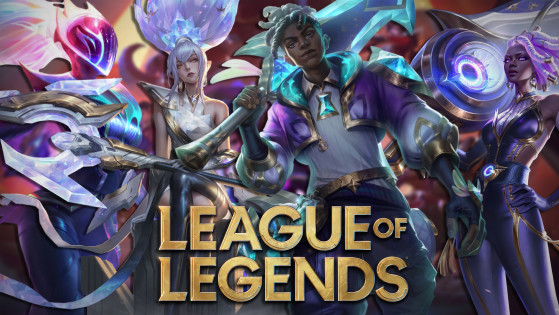 With each passing year, Riot Games releases over 100 skins for League of Legends champions - and some are known to receive more than others. So what were the developers' favorites this year?