Akshan, the new League of Legends champion, may not be the first to use the iconic grappling hook to move around the map ( E - Heroic Swing) — confirmed by designer, Jeevun "Jag" Sidhu, it seems that it was originally intended for another champion. 
Five years ago, while developing another champion who also uses a pair of hooks, he did attempt to use a similar ability but the result wasn't to his satisfaction.
"I think I can share this already. I started this spell five years ago with Camille. I couldn't find a way to make it usable for someone other than @Nickwusmith. I had another shot with a ranked champion and it worked much better,"  tweeted Jag while sharing the video showing how he applied the spell to theold model of Irelia, as part of Camille's development. 
Before the Camille model was created, Jag was already working on a character with a similar size and range — where the E - Hook Shot was going to be a way to move around the map, rather than an extra mobility accompanied by hitting opponents, if targeted during air travel. However, it seems that the move was not simple or graceful enough to convince early beta testers of Camille's abilities — prompting the change to her Hook Shot as the version we know today.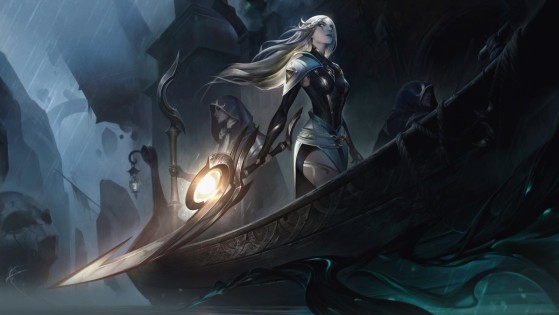 We've got all the details for the next League of Legends patch — and this is the first patch of the Sentinels of Light event, meaning there are a lot of new skins.