As we told you last month, Pokémon GO Fest is perhaps the most important event for the game's players. Before the pandemic, hundreds of players used to gather in open spaces (especially parks) and have a great time together, enjoying exclusive challenges and rewards. Fortunately, these In-Person events are coming back in selected cities.
Some weeks before the 2021 edition begins, the Pokémon Company announced that Google Play has become the official sponsor of the festival. This is great for every Trainer who uses Google's platforms, because they will receive some important bonuses.
For example, selected Trainers will get three months of YouTube Premium without any cost. For those unfamiliar with it, YouTube Premium lets you watch videos without ads, download your favorite ones so you can watch them offline, listen to its wide catalog of music (in a similar fashion to Spotify) and also play videos in the background.
Another reward has to do with Google Play. Every subscriber will earn 4× Google Play Points on any purchase related to Pokémon GO, such as the tickets for the festival. If you don't know much about Google Play's subscription or how its points system works, you can visit this link.
Perhaps the most "interesting" surprise is the inclusion of exclusive The Try Guys content. The well-known YouTube channel has made an alliance with Google Play to create a "Choose Your Own Adventure" video full of tips for Pokémon GO. You can watch it below.
Last but not least, during the festival all the Trainers that use an Android device will be able to win a special Sponsored Gift (exclusive for the first day of the event). This gift is a bundle that includes one Incense, one Super Incubator, and 30 Ultra Balls.
Pokémon GO Fest 2021 is taking place on July 17 and July 18.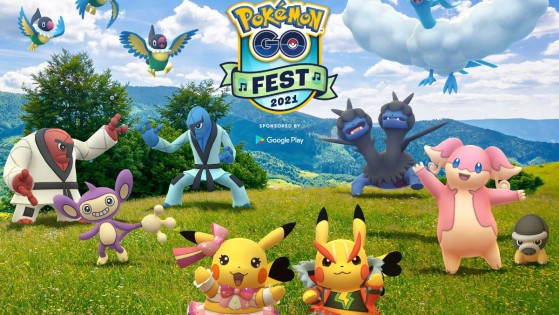 This is all you need to know about Pokémon GO Fest 2021
The new edition of Pokémon GO Fest will feature a ton of special appearances, global challenges, many options regarding music and more. It will take place between July 17 and 18.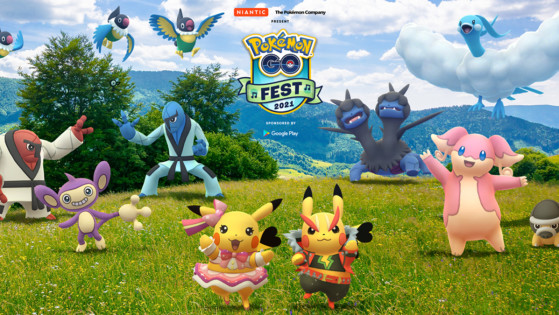 Pokémon GO Fest 2021 will have in-person celebrations in selected cities
More than 20 cities, including London, Liverpool, San Francisco and Seattle, will have their own in-person events. Trainers in Pokémon GO can check the registration steps below.