When it comes to working through the 100 Tiers of a Warzone Battle Pass, the process can be time-consuming due to the seemingly low levels of XP acquisition. With the start of Season 4 Reloaded taking place on July 15th, Activision has decided to make the grind a little easier by implementing a Double Battle Pass XP weekend for the battle royale and Black Ops Cold War multiplayer.
Unlike previous Double XP events, there will be no increases to Seasonal Level XP and Weapon XP. In this article, find everything there is to know about the Double Battle Pass XP weekend!
Warzone Double Battle Pass XP Weekend
Double Battle Pass XP will commence on July 9th at 10AM PT and will end on July 12th at 10AM. The weekend is the perfect time for players to work their way through the Battle Pass where exclusive cosmetic items can be obtained. It's also the ideal time for those that are close to reaching Tier 100 to complete the Battle Pass in time for Season 5 of the battle royale.
Warzone Season 4 Reloaded Start Date
Season 4 Reloaded for Warzone begins on July 15th and is likely to feature a few new additions to the game, including a brand-new submachine gun and an all-new melee weapon. In comparison to the Season 4 launch update, Reloaded won't feature as much content but will still spice up the battle royale.
When Does Warzone Season 5 Start?
Even though there has been no official confirmation surrounding Season 5 of Warzone, there are several rumors and leaks that are beginning to surface. With Season 4 Reloaded releasing on July 15th, it is widely expected that Season 5 will get underway at some point in August and will be the penultimate Season of post-launch content of Warzone's Black Ops Cold War era.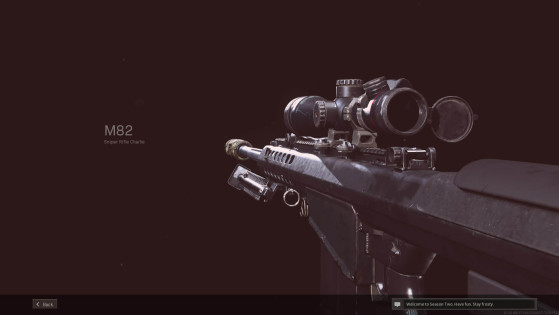 Thanks to weapon balancing from Raven Software, the M82 sniper rifle has become a popular choice in the ever-evolving metagame. In this guide, find the best attachments to equip and the best loadout.