League of Legends is one of the games that generates the most content from its community. Over the years since its launch we have seen all kinds of creations, ranging from designs to endless applications useful in improving our chances of winning a game.
However, this doesn't mean we can't be surprised by the ingenious ideas that players continue to constantly have.
One of the latest creations from the community is a peripheral capable of transmitting game information in real time. It's an external device that shows us exact data on our health and mana, displaying it on a small screen.
It's a tool that takes advantage of the Riot Games API, transmitting the data with little delay.
The creator of this tool did it as one of many projects in the "maker movement", in which minicomputers such as the Raspberry Pi are used. It's a fun way to learn computer science, and create a few unique peripherals at the same time.
While it may not be the most useful tool when it comes to obtaining information at the start, the truth is that the end result is almost perfect.
Riot offers all kinds of information to players who want to run this type of project through its API, which is completely free to access. All you need to know is how to polish the data in order to use it correctly.
This is the kind of data that has given life to the most popular League of Legends stat pages, that are invaluable to the community.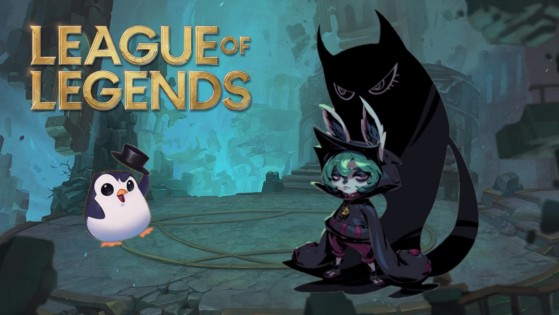 Following the intriduction of Akshan, Riot Games has seemingly revealed part of the next champion. A leak suggests they are called Vex.