Patch 17.20 has arrived in Fortnite. This patch comes loaded with changes and adjustments. Alongside other novelties, such as Fortnite champ Bugha getting his own skin.
We've put together the complete patch notes for this new version, but keep in mind that Epic Games does not publish complete and official patch notes, so here's what we've collected so far.
Preferred Item Slots: this is something players have been asking for, and now it's finally available
New NPC: Renowned leaker Hypex discovered Vorian Scout who will carry the Epic Tactical Shotgun
Bugha Icon Skins and LTMs: Fortnite World Cup winner Bugha will receive his own Icon Skin Bundle, as well as Bugha's Late Game and Pickaxe Frenzy LTMs
Season 7 Patch 17.20 Notes
Battle Royale
The button for Arena Division/tournament details is currently unresponsive on controller. We're aware the button for Arena

Division/tournament details is currently unresponsive on controller. We're working on a fix for this issue.

'Hold Inventory button' shortcut for accessing the Crafting menu is not working. The 'Hold Inventory button' shortcut for the Crafting menu simply leads to the Inventory menu instead of the Crafting menu.

Epic Chests may sometimes not provide any weapons in Arena. We're aware that sometimes players may search an Epic Chest in Arena and receive no weapon. We're investigating the issue.

Unable to fish while inside certain vehicles. We're aware of an issue preventing players from using a Fishing Rod while in the passenger seat of a Motorboat or in the pick-up bed of an OG Bear truck.

Props drive vehicles erratically. Driving a vehicle while Disguised as a Prop causes the vehicle to drive erratically.

Cannot open Cosmic Chest if a player left the team.If a player leaves the team during a match, the team will be unable to open up a Cosmic Chest in the match.

"Bars" showing up as 0 in the Lobby upon opening the game. Upon opening the game, players' Bar total will show up as 0 in the Lobby. This issue is visual only: players still have all of their Bars.

Cosmic Chest timers may remain on screen if a Bounty is poached. Players may continue to see the Cosmic Chest timer at 0:00 if they have an active Bounty that is poached by an enemy player while they are opening the chest.

Fire temporarily disabled in Battle Lab. To address a stability issue, fire has been temporarily disabled in Battle Lab.
Creative
Player can encounter infinite loading screen when flying out of Island.We're investigating an issue that is causing players to encounter infinite loading screen when flying out of the Island.
Save the World
Saurian Vigor perk stops working after respawnThe Saurian Vigor Perk (Restores Health every 5 seconds) would stop working after a player respawned.
General Issues
Xbox players being exited from party when returning to Lobby.Xbox players may be exited from their party when returning to the Lobby. (Please note that affected players are not blocked from reuniting with the party.)

New items automatically equipped after being picked up.New items being picked up will be automatically equipped under some circumstances.

Unable to perform Last Forever Emote.Players may be unable to perform the Last Forever Emote after selecting it.

Difficulty scrolling through player list in Voice Chat tab on controller.Players on controller may have difficulty scrolling through the player list in the Voice Chat tab if the player list is long.

Xbox players may be unable to re-subscribe to Fortnite Crew.Xbox players may be unable to re-subscribe to the Fortnite Crew due to any outstanding balances on the account. The UI may catch players in a loop and will need to be resolved via Xbox's account management website.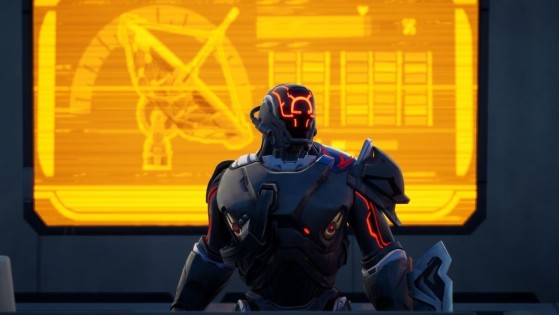 When in doubt, sound the SPOILER ALERT! On Reddit, a source who leaked accurate information about Season 6 is back with more potential leaks for Chapter 3 -- with Ariana Grande and Naruto skins on the cards.