Chinese studio miHoYo and PlayStation have just revealed that Aloy, the protagonist of the Horizon saga, will be one of the new characters in Genshin Impact. Aloy will be 5 star cryo bow user, dropping in Update 2.1 on October 13.
For a limited time players who log in on PS4 or PS5 will be able to get Aloy for free, and she'll become free to all players after November 24 — that's including PC and mobile. 
How to get Aloy in Genshin Impact
Platforms: PS4, PS5, PC and mobiles.
When:? With Update 2.1 on PS4 and PS5, with Update 2.2 on PC and mobiles.
Requirements: miHoYo has confirmed that you will need to be at Adventure level 20.
How to go Aloy: Aside from logging in and being at least Adventure Level 20, there's not much else you'll need to do.
miHoYo has also confirmed that PS5 and PS4 users can get a four-star bow with a special bonus for Aloy. And it looks like we will have some additional surprises: "The collaboration between Genshin Impact and Horizon Zero Dawn will be available during version 2.1 and 2.2, with more details to be revealed later."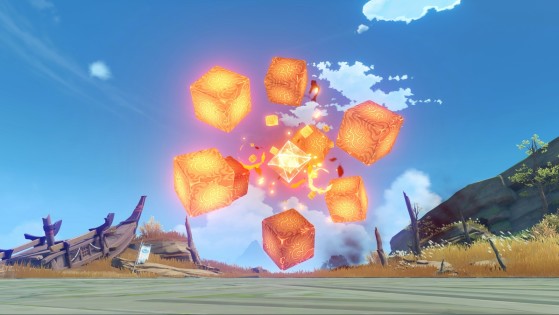 Genshin Impact Update 2.0 is now live and the Inazuma region is full of new enemies to discover and defeat. Here's everything you need to know about them.