In the Pokémon Presents broadcast today, The Pokémon Company and Nintendo revealed a brand new trailer and released more details for Pokémon Brilliant Diamond and Shining Pearl, remakes of the beloved Generation IV titles for Nintendo Switch.
Trainers will return to Sinnoh for an adventure in a new chibi style in the overworld, with battles following a similar style to Sword and Shield. Everything has been redesigned to feel new, but bring out the same sensations as the original titles.
You can watch the trailer below:
New features have been added, such as Pokémon Hideaways. These allow you to see Pokémon wandering the map, like in Sword & Shield's Wild Area. Super Contests are back, too. 
The Union Room also makes a return, and will now serve to connect us with other trainers online for trades and battles. Character customisation is added also, similarly to Pokémon Sword and Shield, allowing us to create new looks for our Trainers.
To celebrate the release of Pokémon Brilliant Diamond and Shining Pearl, Nintendo will release an exclusive Dialgia and Palkia-themed Switch Lite.
The titles will be released on November 19, 2021, and are available to pre-order now through the eShop.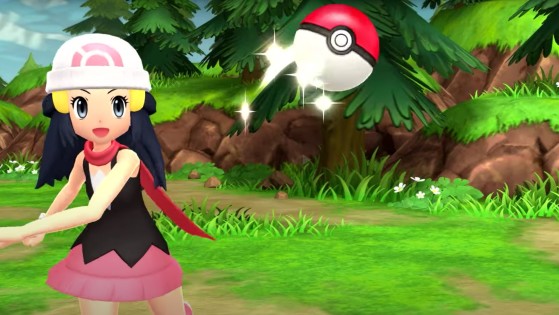 Months after their initial announcement, the Pokémon Diamond and Pokémon Pearl remakes are available to preorder, ahead of their release later this year.