With Gamescom over and the Tokyo Game Show not for some time, many would be forgiven for thinking there'd be a lull in video games news. However, Sony have now announced a new PlayStation Showcase to take place next Thursday.
There aren't too many clues about what we can expect in the showcase, but we do know it will last around 40 minutes.
In their statement on the official PlayStation Blog, Sony said that the showcase will include updates 'from PlayStation Studios and some of the industry's most imaginative developers, for games releasing this holiday and beyond'.
As to what this means is anyone's guess, although we do know that there won't be any information on PlayStation VR, with the statement confirming its absence as a topic. 
We could expect to see more of titles such as Horizon Forbidden West, one of PlayStation's biggest upcoming releases. It is billed as a look at the 'future of PS5', however, so we would expect the focus to be on games releasing for Sony's next-gen machine. 
The Showcase takes place on Thursday, September 9 at 1pm PT / 9pm BST.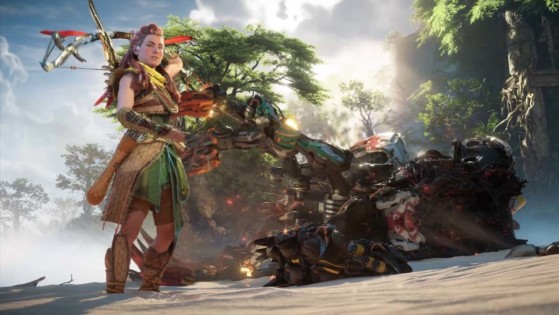 Aloy returns in early 2022 in Horizon Forbidden West, both for PS4 and PS5. As part of the Gamescom announcement, Horizon Zero Dawn is also getting the PS5 upgrade treatment.