While Astralis have struggled in the League of Legends European Championship since taking over the Origen brand, their 2021 season wasn't actually as bad as most observers feared. 
The mid-year signing of MagiFelix was one of the primary reasons for this, but despite some good performances, Astralis have decided not to renew the player's deal for next year.
While the decision may seem a bit surprising, it does free up another opportunity for perhaps an ERL player to make the step up to the top tier of European League.
The rest of the Astralis squad are all tied down until the end of 2022, with some players -- such as Promisq and Zanzarah -- contracted for even longer.
The transfer market globally doesn't officially start until the end of Worlds, but teams and players are still active before then. For example, G2 Esports have moved quickly to extend the deal for star midlaner Rasmus "Caps" Winther.
Experts predict a transfer market full of major moves, not least at G2 themselves following their failure to qualify for Worlds. Newcomers Team BDS, who take over the spot previously held by Schalke 04 Esports, are also likely to build a team anew rather than stick with what they have inherited.
Photo: LoL Esports.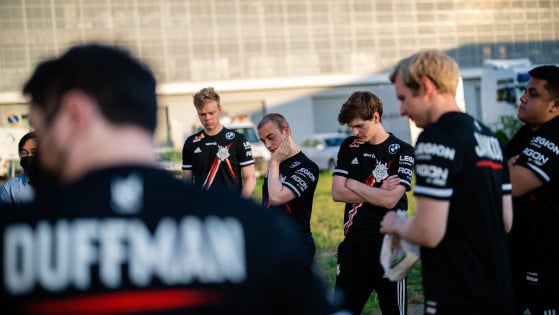 lolesports
A report from Pablo Suarez at Dot Esports suggests three members of G2 could be up for trade this offseason.