This is undoubtedly the most anticipated skin of this Fortnite season! Obi-Wan Kenobi will set foot in the Battle Royale on Friday, May 27 at 2 a.m. via the in-game store . But the most competitive players can try to get it in preview, this Sunday, May 22, by participating in the Obi-Wan Kenobi Cup.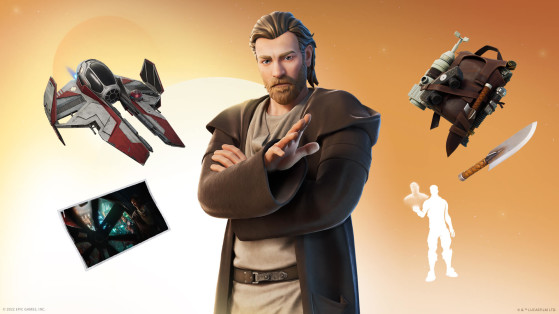 What's in the skin pack?
It will be possible to buy Obi-Wan Kenobi in store, as well as its accessories, together or separately. Of course, buying the full pack will save you v-bucks compared to adding all the items individually. In addition to the Jedi skin, the following accessories can therefore be acquired:
Desert Necessary Back Bling (included with outfit)
Obi-Wan's Blade Pickaxe
Jedi Interceptor Glider
Obi-Wan's Message Emote
How to participate in the Obi-Wan Kenobi Cup?
This is not the first time that a skin release has been haloed by a dedicated tournament, allowing you to win the outfit in advance. But this Obi-Wan Kenobi Cup will have, be sure, a very strong participation.
It will take place as a duo, this Sunday, May 22 .
Participants can play up to ten games during their region's three-hour window . Region-specific times can be found in the Competition tab of the game. Scoring will occur as follows:
Victory Royale: 25 points

2nd: 22 points

3rd: 20 points

4th: 18 points

5th: 17 points

6th: 16 points

7th: 15 points

8th: 14 points

9th: 13 points

10th: 12 points

11th: 11 points

12th: 10 points

13th: 9 points

14th: 8 points

15th: 7 points

16th: 6 points

17th: 5 points

18th - 19th: 4 points

20th - 21st: 3 points

22nd - 23rd: 2 points

24th - 25th: 1 point

Each elimination : 1 point
Players must have 2FA enabled and Epic account verified to participate. Their account must also be level 50 or higher (you can check your account level in the Fortnite Career tab).
At the end of the regulation three hours of competition, the 1250 duos having collected the most points will receive the Obi-Wan Kenobi skin in preview .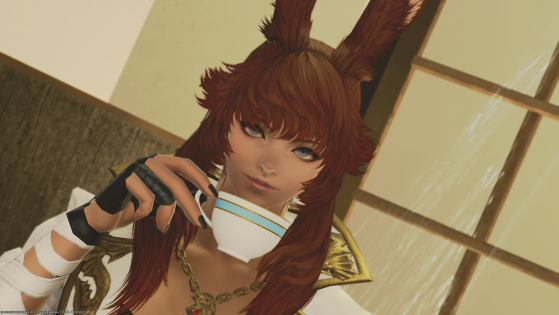 Patch 6.11a Hotfixes maintenance of Final Fantasy XIV is coming very soon and here's everything about the server status and update planning.