The esport, for a few years, has made a place of choice in the field of entertainment. Thanks to numerous events that have brought together thousands of fans around the same passion , esports now mixes "sport, culture and charity" and that is what the President of the Republic Emmanuel Macron says.
Supported by the French government itself therefore, esports is developing and is now turning to industries that need to be reinvented, such as cinema. Let's see together how esports invites itself into French dark rooms.
Esport, in synergy with culture
During his reception in honor of French esports at the Elysée Palace on June 3, Emmanuel Macron broached the subject of places where competitions are broadcast: "We have cinemas that have to be reinvented, because the model is changing, uses are changing" .
According to the President of the Republic, it is necessary to reinvent the existing infrastructures of culture, not for but with esport. This would even be beneficial for the film industry, which is struggling to fight against streaming platforms , such as Netflix, Disney +, Amazon Prime and many others.
The CNC, or Center National du Cinéma, has been recording a catastrophic drop in cinema attendance for several months. Attendance at French cinemas reached 13.90 million admissions in April 2022, a drop of -23% compared to April 2019. From January to April 2022, 50.71 million admissions were recorded, i.e. 34.2% less than over the same period in 2019.
Admittedly, the Covid-19 pandemic has been more than devastating for the film industry, but the arrival of streaming platforms has been the final blow. Combining sports and cinema could therefore be an opportunity to develop both industries. For that, here is an event that should interest you!
The LFL makes its cinema
Indeed, in 30 CGR cinemas will be broadcast the LFL Prixtel Day on July 21, live from the Seine Musicale in Boulogne-Billancourt! During this event, 5 games of the 10 LFL teams will be broadcast for the first time on the big screen.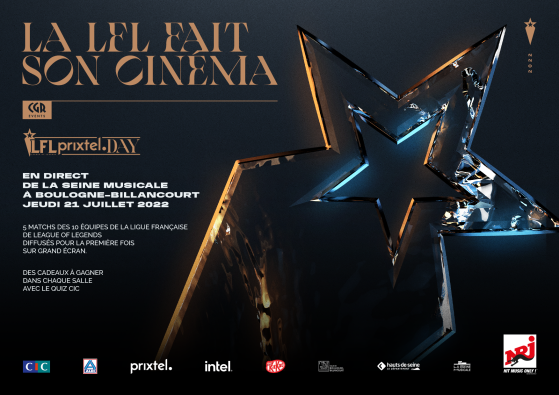 On the LFL Prixtel Day program:
Team Oplon vs. Team GO

Mirage Elyandra vs. Solary

LDLC OL vs. GameWard

Misfits Premier vs. BDS Academy

Karmine Corp vs Vitality.bee

In short, the biggest names in French esports will be there. Fans of these prestigious teams will therefore be able to attend these legendary matches from 30 CGR halls all over France, in partnership with NRJ! In addition, gifts will be up for grabs in each room with CIC quizzes. The LFL Prixtel Day from the CGR rooms is therefore an event not to be missed!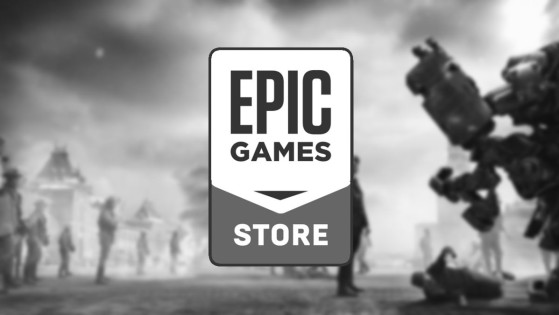 Find the list of free games currently available for download for the month of June 2022: list updated weekly. Epic Games Store does not change its good habits with a game per week which will thicken your library a little more, every Thursday at 5:00 p.m.