Every week, Tim Sweeney's firm showers players with a completely free game via its Epic Games Store platform. All you have to do is log in and download the precious gift to add a new title to your collection. Here is the list of games to download from the Epic Games Store during the month of June 2022 . Each new title overwrites the previous one on Thursdays at 5:00 p.m. every week. This article will be updated weekly with each change.
Wolfenstein: The New Order
The first free title of the month is none other than the action/adventure game Wolfenstein: The New Order developed by MachineGames. It brings up to date the series that created the FPS genre. Set in an alternate version of the 1960s, this game takes you to a new world dominated by a well-known enemy who has totally changed the course of history.
Duration of the offer : from June 2 to 9, 2022
Initial game release : May 2014
Free content for two games
In addition to this first free downloadable game of the month, the EGS also offers some resources on two games: Genshin Impact and Naraka Bladepoint. The gifts are obviously for a limited time so go ahead and take advantage of them! You will receive the gift code by email.
Duration of the offer : from June 1 to 9, 2022
Gifts offered on Genshin Impact : The Mega Discount Pack is a free pack available for a limited time on the Epic Games Store. This contains: Hero's Lessons ×5, Mystic Strengthening Ore ×10, Mora ×80,000, and Adventurer's Sandwich ×5.
Gifts offered on Naraka : free pack containing headwear, XP boosts and 6,000 coins. For players level 10 and above!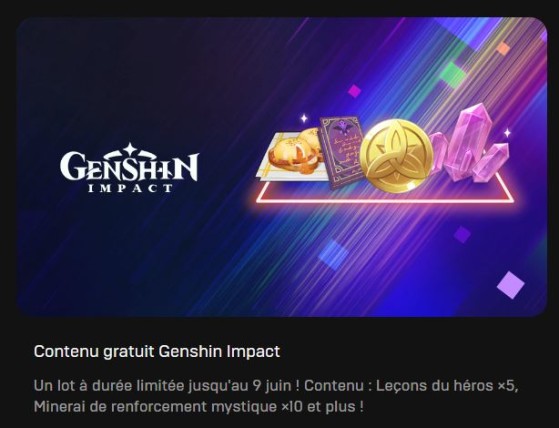 Maneater
You start as a baby shark and have to survive in a relentless world, while trying to bite your way to the top of the food chain. Explore a vast open world and encounter various enemies, both human and wild. Find the right resources to grow and evolve by defying the laws of nature to become a colossal shark, a legendary super-predator. Eat. Explore. Evolve.
Duration of the offer : from June 9 to June 16, 2022
Initial game release : May 2020
Supra Land
A mix between Portal, Zelda and Metroid. Explore, find secret upgrades, solve puzzles, fight monsters and unlock new skills allowing you to access new places. Duration of play from 12 to 25 hours.
Duration of the offer : from June 9 to June 16, 2022
Initial game release : March 2018
See you next week for the next game!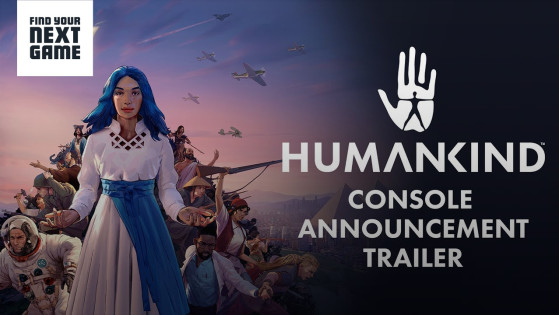 fyng
After a successful release on PC, the 4X from Amplitude studios announces at Summer Game fest its release on the various consoles of the moment: Xbox One, Xbox Series X/S, PS4 and PS5. A second DLC dedicated to Latin America is also planned, with 6 additional cultures.