After indirectly announcing that the Dragonflight expansion for World of Warcraft would be rolling out later this year, Blizzard finally seems to have opted for a particularly stunning strategy. The company will in fact probably soon acquire a development studio that will have had some success quite recently: Proletariat, the same one that was previously at the controls of the excellent Spellbreak!
Farewell Spellbreak...
It was in a surprisingly short press release that the news fell on Tuesday, June 28, 2022: Spellbreak will soon close its doors for good. After more than four years of good and loyal service, the one who has distinguished himself in the plethora of Battle Royales published in recent years will finally pass away and will definitively close his servers at the start of 2023.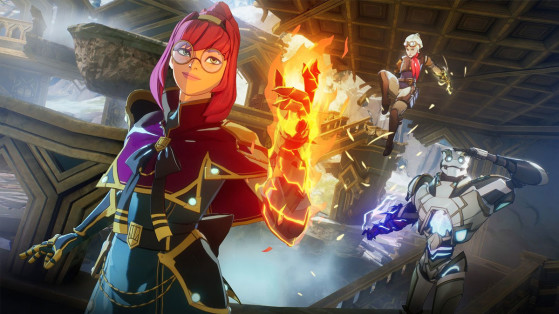 Originally revealed in 2018, Spellbreak was (and still is until 2023) a Battle Royale type game that will have stood out from the competition with its original and innovative gameplay. If the heart of this style of play remained (being the only survivor of an arena where dozens of players fight to the death), it is the arsenal and the combinations available to the players that will have fueled the greed of "millions of players" as soon as it is announced. Forget guns and other tech here!
The player embodied a battle mage who had the ability to master two elements out of six available. You could cast powerful Poison and Fire spells to burn and poison your enemies, or master Frost and Lightning to freeze and paralyze your opponents. But it was in its ability to combine the two chosen elements that Spellbreak shone above all: it was possible to create colossal reactions when two spells of two different elements collided, creating cataclysms and explosions of all kinds.
An explosive cocktail which unfortunately will not have attracted enough players in the long term, forcing the studio to close the doors of its little gem and to sign on the side of Activision Blizzard for the continuation of its evolution...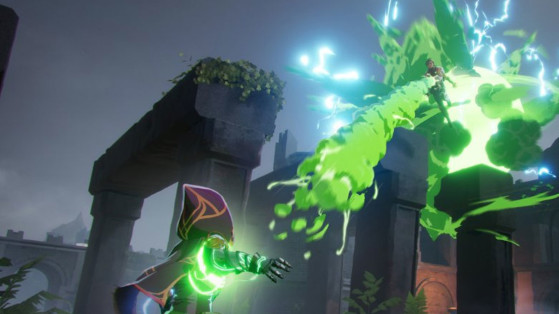 ... But hello Dragonflight!
But Blizzard does not seem to have the intention of letting these fans of magic and explosions go on projects far from their area of expertise. Certainly far from the Battle Royale genre, it is on the Dragonflight extension of World of Warcraft that the 100 developers of Proletariat will be allocated in order to strengthen the already very substantial team working on the MMORPG reigning supreme in the genre since 2004.
According to our colleagues at VentureBeat , this would even be the largest acquisition ever orchestrated by Blizzard Entertainment for at least a decade in order to expand the capabilities of its development studio. A news that will undoubtedly warm the hearts of WoW players a little bit, suspecting a trick in the fact that the ninth expansion is scheduled for less than six months.
However, it must be qualified by the numerous dismissals and departures of the past years, which will undoubtedly have weakened the studio's positions at least to a minimum. For information, the "Team 2" behind the modern version of World of Warcraft (Classic having a very distinct team) had between 100 and 300 developers in 2018, this massive influx of new development professionals could therefore "at least worse" to increase the size of the group by 30%, "at best" to double it outright!
But if the arrival of a hundred new developers can greatly help to make Dragonflight qualitative (knowing that we ignore almost everything about it to date), we do not know what this could mean concretely. According to Mike Ybarra, Director of Blizzard Entertainment, " Proletariat is a perfect fit to help Blizzard in its mission to deliver high-quality content to our players on a more consistent basis ."

We are putting players at the forefront of everything we do, and we are working hard to both meet and exceed their expectations. A big part of caring for our teams is making sure we have the resources to produce experiences our communities will love while giving our teams space to explore even more creative opportunities within their projects. Proletariat is a perfect fit for supporting Blizzard's mission in bringing high-quality content to our players more often.
WoW Executive Producer John Hight says " World of Warcraft players have a voracious appetite for content ." He half-acknowledged to our colleagues that the MMORPG he co-directs lacked content during the past year and justifies this acquisition by this desire to produce content on a more regular basis than what we have seen. recently in play.

As you probably are aware, folks in World of Warcraft have a voracious appetite for content, And what we've seen over the last year is that we need to increase the amount of content that we can create, and the frequency with which we' re putting it in the hands of our players. That's one of the things that made this decision easy for us to start working with Proletariat, as they have a large remote work force,
The developers of Proletariat have already been working with Blizzard on the Dragonflight expansion since May 2022, shortly after the official reveal of the expansion (according to VentureBeat). A news that once again goes in the direction of the words of Ion Hazzikostas during the interview he gave us after the announcement of the extension: if the pre-orders are available, it means that the game is ready for the eyes developers. And with a hundred new pairs of hands in the works, that could explain even more than we recently estimated Blizzard's desire to deploy this expansion by the end of 2022 rather than 2023.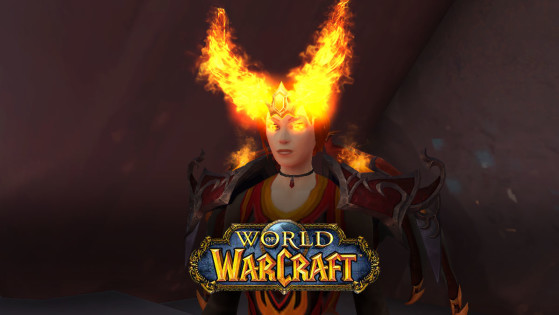 From June 29 to July 27, 2022, Prime Gaming subscribers have the opportunity to obtain at no additional cost a first gift dedicated to World of Warcraft: Shadowlands named "Jewel of the Fire Lord" including several rewards for the Smilegate RPG MMOARPG.