For the first time since the creation of Blizzard's flagship MMORPG, Amazon Games is offering World of Warcraft: Shadowlands players a Prime Gaming subscriber pack! From June 29 to July 27, 2022, Prime Gaming subscribers have the opportunity to obtain a brand new Bundle dedicated to WoW, the MMORPG from Blizzard Entertainment, all at no additional cost.
July 2022 Prime Gaming Content for WoW
By linking your Prime Gaming account to your Battle.net account, you have the possibility of obtaining a pack for free, finally if we can say since it still involves a subscription to Prime Gaming, so let's say "at no additional cost" . This pack contains a Head cosmetic appearance: Jewel of the Fire Lord!
For the record, it was until quite recently available for purchase in the game store in exchange for the modest sum of €12.00. Now it has been removed (potentially temporarily) and is only available through this offer. Players who have already purchased this horned helmet can benefit from the offer but will not receive anything in compensation.
This is a transmog only. Understand here that this is only a cosmetic appearance that can replace that of all the objects worn on the Head of all your characters. The Jewel of the Fire Lord is exclusively available on the "Retail" (modern) version of the game, characters from the Classic versions cannot access it.
Important: Two other similar helmets will be available this summer 2022 by the same process. Stay tuned!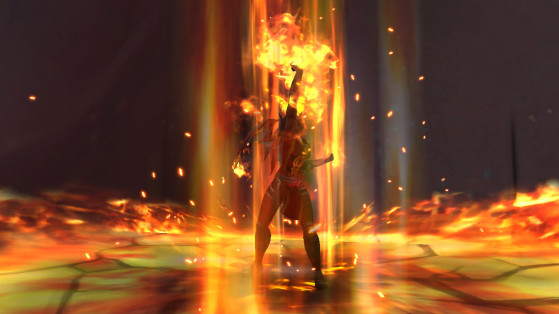 Link your Twitch, Prime Gaming and Battle.net accounts
To access these exclusive loot, you must link your Prime Gaming account to your Battle.net account, then to your Twitch account. To do this :
Visit

the World of Warcraft Prime Gaming loot page

Click " Sign in " at the top right of the page to sign in to your Amazon account
Click " Link game account" above the coveted loot
Click " Go to Activision Blizzard "
Click " Allow " making sure you have checked the box " Your Battle.net ID and BattleTag (Required) "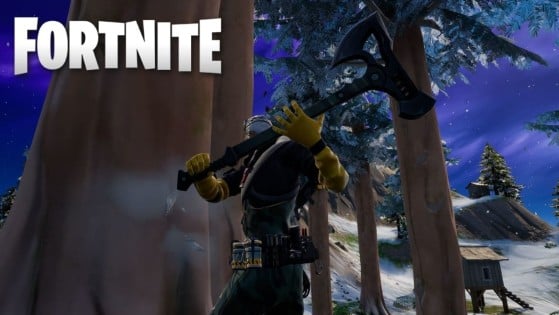 Cutting down pine trees with a saw thrower is one of Fortnite's seasonal quests. It will allow you to easily pocket a nice amount of experience points. You are shown where to go to complete the mission quickly.