When we talk about Twitch and the Pools, Hot Tubs, and Beaches category, we often think of Amouranth, one of the most famous streamers in this category. But it is not the only one to offer this kind of content and there are a plethora of channels that offer it. Difficult then to find a place in the sun and attract viewers – but our streamer of the day has developed a somewhat special technique to attract crowds.
The art and the way to entice the viewers
We are talking about Taylor Jevaux here. With more than 1.6 million followers, she is one of the top 20 most followed streamers on Twitch. However, she stands out in a very special way: she almost never appears on screen during her lives . The average duration of its lives is 4 hours but it is generally not visible for more than 90% of this time.
She stands to the side, off camera, and talks to viewers who just stare at an inflatable hot tub for hours . Throughout the streams, she keeps repeating that she 's "about to hit the scene" , and regularly counts down — often reaching zero — and then nothing happens. Worse still, sometimes the countdown begins again. As she stands to the side, on-screen messages inform viewers that she will be " on camera soon."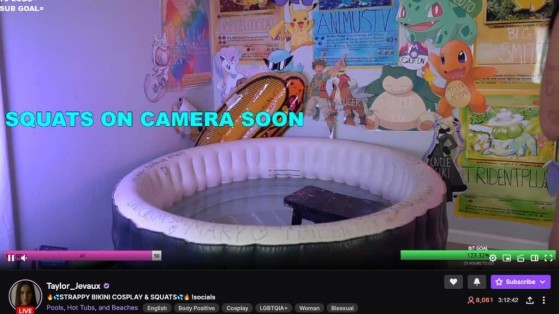 Of course, many viewers complain and call the live boring or even a scam, but the number of viewers continues to increase. Of course, the streamer ends up making an incursion in front of the camera to do some squats in the jacuzzi for about 5 minutes … before disappearing again from the field.
The strangest thing, however, is that there are often more viewers before Taylor appears, and her ratings drop as soon as she starts doing her activity for the day . We can assume that viewers are perhaps more intrigued by the time it will take to appear on screen than by the content it offers.
Of course, her method isn't for everyone, and the chat can be a bit fierce, but the streamer seems to literally pay no mind to it. And as long as it works, we do not see why she would deprive herself of it.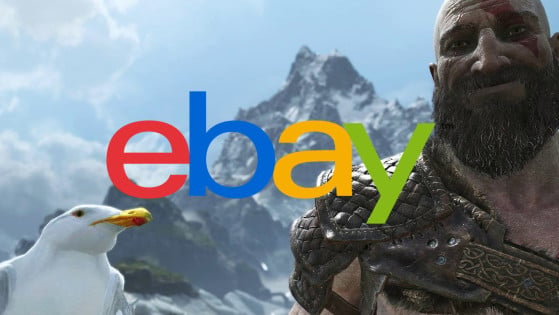 Scalpers at work again with a PlayStation product, this time with GoW Ragnarok's Jotnar Edition. Already out of stock, the most massive limited edition offered by Santa Monica is unfortunately found on ebay at a price 4 to 5 times higher.