Pre-orders of God of War Ragnarok are already a great success, but unfortunately not everything has gone as expected. Some customers have, as usual, taken advantage of sales on various online stores to build up a small stock which they then resell at exorbitant prices on eBay.
The plastic hammer is expensive
Going on sale for just 48 hours, the Jotnar Edition of God of War Ragnarok found takers very quickly, with it sold out just minutes after pre-orders went live . A quite usual observation when talking about limited editions of expected games, but for GoW Ragnarok, it was apparently the scalpers who had the time to indulge themselves. By looking a little on eBay, you can already find some pre-orders, but at completely mind-blowing prices, which go up to 4 to 5 times its real value: the bigger it is, the more it goes. Note all the same the effort of the first seller, who intended to sell it for $1400 and which is now down to $733 (+235 shipping costs). Normally, the Jotnar edition is offered at €269.99.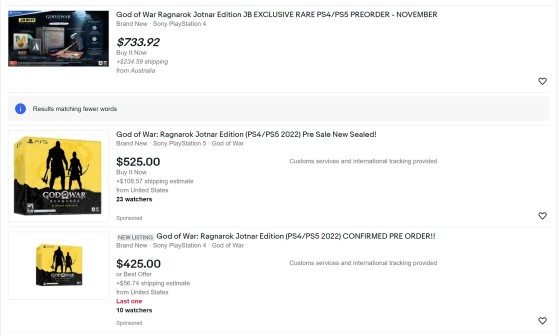 like deja vu
The scalper is a kind of scoundrel 2.0, who pounces on the stocks of any high-tech or vaguely rare product, to buy as many copies as possible and then resell them at a much higher price, just to get free. a fine margin of their larceny . The most striking example remains the first waves of PlayStation 5 stock, sometimes with pure rip-offs like consoles replaced by cinder blocks or boxes sent completely empty for thousands of euros. Currently, other than limiting the number of purchases per account, there is no miracle solution to this problem yet, but given its recurrence, no doubt that alternatives will be found by merchants in the future.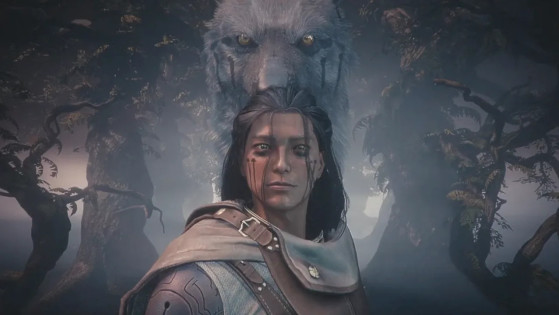 This year's Tennocon wasn't exclusively about Warframe: while a new single-player open-world campaign was announced for free-to-play, Digital Extremes took the opportunity to unveil Soulframe, a new MMO inspired by Princess Mononoke.