Right now we are in the middle of the period of the financial statements of the various studios. Activision Blizzard is no exception and obviously shared its latest figures during a call to investors dated August 1st. While Call of Duty player counts are at their lowest since 2019, microtransactions have still achieved a pretty impressive number .
Call of Duty worries but the numbers are there
It's not much of a surprise, but according to Activision Blizzard's latest financial report , players are deserting Call of Duty: Warzone and Call of Duty: Vanguard more than ever, with monthly player numbers plummeting . The latter has indeed fallen below the 100 million player mark , for the first time since 2019. While in June 2021 there were more than 127 million monthly active users on consoles, PC and mobile, they are only 94 million in June 2022.
And while we thought the studio was going to take a step back and take longer to release other Call of Duty games, aside from Call of Duty: Modern Warfare 2 and Call of Duty: Warzone 2, the year 2023 will still have premium paid Call of Duty content.
However, despite a fairly significant drop in player numbers, microtransactions saved the day and generated no less than $1.2 billion, even though Activision admitted that second quarter revenue fell. compared to that of last year at the same time. The developer took the opportunity to announce that it was still better than the first quarter. The studio is quite strong in this area since it offers, throughout the year for Warzone, Vanguard, Black Ops Cold War and even sometimes Modern Warfare, ever more attractive packs with quite original skins.
Lately, players have indeed had the right to bundles featuring the famous King Kong or Godzilla, but also even more recently the Terminator with the T-800 and the T-1000.
Despite these worrying figures, at least in terms of Warzone attendance, the release of Call of Duty: Modern Warfare 2 could well be a game-changer since the title seems to be expected more than ever by the community. In addition, according to the words of the studio, the title would be the most successful Call of Duty game of the license, even if we have the impression of hearing that every year. Regarding the game, we should have news soon enough since several lucky ones have been invited very recently in order to be able to test the beast a little!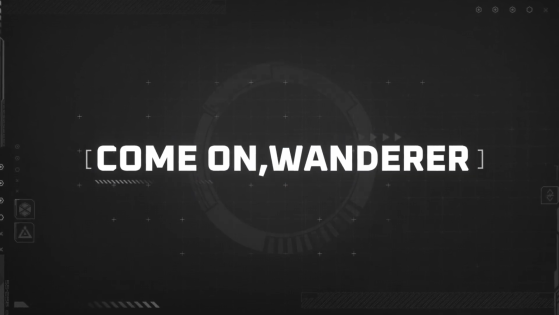 One of Genshin Impact's future competitors has just reached one million pre-registrations and with this new milestone reached, Tower of Fantasy is unveiling a new trailer which is rather intriguing. So what does this A-RPG have in store for us?