While FromSoftware's production has been out for a few months, already gamers around the world are eagerly awaiting the arrival of an Elden Ring DLC. The latter could relate to various subjects (Colosseum, Miquella, ...), and thus allow the game not to disappear into collective oblivion.
Usually, FromSoftware teams have a habit of announcing DLCs on average six to nine months after the release of their productions . Bloodborne was released in March 2015, and production DLC was released a few months later, in November of the same year. As for Dark Souls, the third installment of the game, released in March 2016, had no DLC until October, so 7 months later. However, Elden Ring fans are impatient, and do not hesitate to find original ways to make it understood.
The jar or the DLC
When Dark Souls games were on the rise, the community used to demand DLC and other additional content in a very… unconventional way. This time, a user decided to embed Alexander (the pot) in scenes from well-known movies, until FromSoftware made an official announcement about a DLC.
We thus find the favorite jar of the Sans-splinters in Forrest Gump , or in Clerks . Enough to attract the attention of the FromSoftware teams, without really putting pressure because the trend is not defamatory. This is a rather comical way to ask for an official announcement.
Alexander being one of the players' favorite NPCs, thanks to his kindness and big heart (rather rare in the Underworld), the pot is almost like a mascot for the community . Including him in this meme was therefore a no-brainer.
Unfortunately @freetrolley42 , who started the trend, stopped his overlays after the second day, but other players have taken over. On the networks, therefore, dozens of Alexander appeared, embedded in scenes from various films, such as The Lord of the Rings .
A DLC soon?
Elden Ring players, don't be too impatient! Recently, Kadokawa, the parent company of FromSoftware, said it wanted to "take certain measures in order to allow players to continue enjoying this title" . Elden Ring being a colossal open world, it is possible that the development of a DLC will take much longer than expected, and represents a colossal work for the FromSoftware teams.
In the meantime, the Underworld still has many surprises in store for its players, and the various mods available in the game allow you to add time to the already colossal lifespan of Elden Ring. One thing is certain, we are still impatiently awaiting an official announcement from the Japanese company!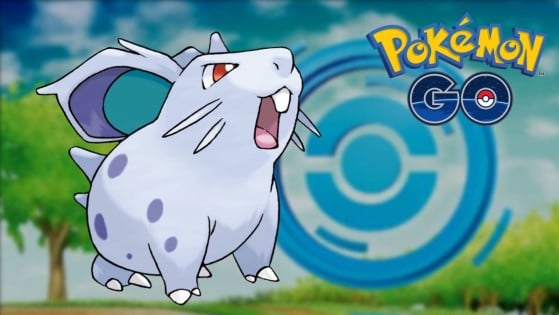 The Spotlight hour for Tuesday, August 9, 2022 is here in Pokémon GO! The opportunity for you to capture as many shiny Female Nidoran as possible and take advantage of some special bonuses for one hour. Here's what not to miss.