Genshin Impact update 3.0 has been available since this morning, but we offer our opinion on the subject after spending a few hours wandering around the Sumeru region.
Genshin Impact Update 3.0 and Dendro Item
The new version of Genshin Impact offers us to travel through the Sumeru region, an area in which an element is particularly present. This nature-related element called Dendro will be at the heart of many mechanics within the various environments available within the region of knowledge. Whether it is for puzzles, destroying areas of dryness or even to react with other attributes, you will finally be able to test for yourself what this element adds. Apart from that, the update brings new characters like Tighnari or Collei as well as a new version of the Traveler. It also adds new sets of artifacts, new weapons and also new monsters.
Our opinion on Genshin Impact update 3.0
After being able to play for a few hours, we were able to discover the Sumeru region as well as the characters of the first part of the update. The first point to which we can return is the graphic identity of the zone. We had already seen it in the various images or trailers, but Sumeru offers a green environment that has a certain charm. Between the Forest of Avidya , the Kingdom of Ashavan and the place that marked us the most, namely the Selve of Lokapala , there is something to marvel at.
Secondly, we will come back to the characters that we were able to test. From a personal point of view, archers in Genshin Impact are not what I prefer to play with exceptions (Diona and Fischl). After apprehending the gameplay of Collei and Tighnari, the verdict does not change especially. Admittedly, they have their rather interesting specificities, but Tighnari's style of play based on his charged attacks bothers me a little nevertheless, that's not why we couldn't take pleasure in testing it as well as the different possible elementary reactions.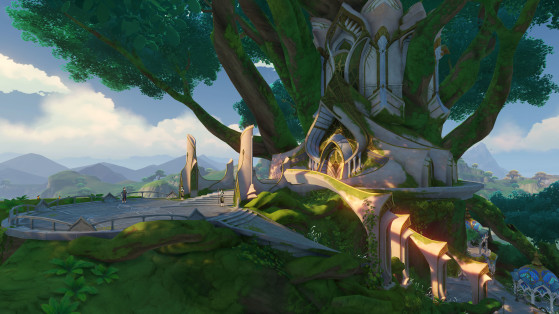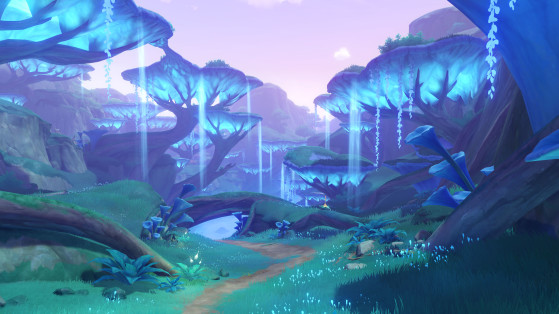 Speaking of which, adding reactions that can lead to another reaction later is a good idea that we would like to see developed later with other elements. Now let's talk about the story, without going into the spoiler of course. We find ourselves very quickly around a plot filled with mysteries as has been the case since the beginning of the adventures of the Traveler or the Traveler. Barely arrived in Sumeru, we meet a person who we end up following before fainting to find ourselves in a strange place before waking up in a house where you will find Collei. This is when your real adventure in the region begins and it will lead you to discover the behind the scenes of Sumeru. In the end, we get caught up in the game and it's nice to follow the new adventures that await us.
The last point we are going to address is exploration, because like each region, we have our share of collectibles ( Dendroculus for example), puzzles and dungeons to discover. If, like me, climbing is not your cup of tea, the Sumeru region will not spare you, however, it adds elements that allow you to override this option at times. For example, clovers which can be like hanging points or even mushrooms which you can use as a springboard.
In the end, after a few hours of play, the feedback on this new update is rather positive. Of course, we haven't been able to experience all the intricacies of the region at this time, but from what we've been able to see, this 3.0 update will have you covered. It brings its share of novelties on several levels such as gameplay or exploration while adding interesting modifications to certain aspects of the game already existing such as the Hydro resonance which is buffed or the addition of certain sets in the recycling part of artifacts.
For more guides and tips on Genshin Impact, do not hesitate to consult our complete walkthrough of the game with all the character builds, the location of the resources to be collected in the world of Teyvat or the quests for each update.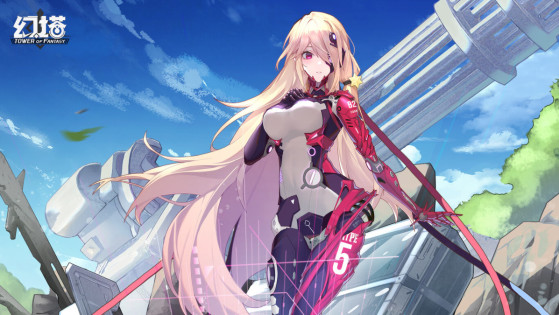 Find our 10 tips to perfect your adventure on Tower of Fantasy. This list is not exhaustive and will undoubtedly allow you to optimize your gampelay.