In this Tower of Fantasy guide, you can find a non-exhaustive list of tips to apply that you probably don't know. These are small tips that can help your progress in the game or prevent you from making mistakes.
Using Dark Crystals Cleverly
During your adventure, you will collect a good number of dark crystals. Within the Popular store, you can use this currency to buy different items such as proof of purchase boxes, gold, identity update cards. Within this shop, use your crystals for red or gold Nuclei (depending on your preferences). This currency happens to be limited, so it is better to spend these crystals in nuclei or at worst in vitality solutions to continue your daily adventure.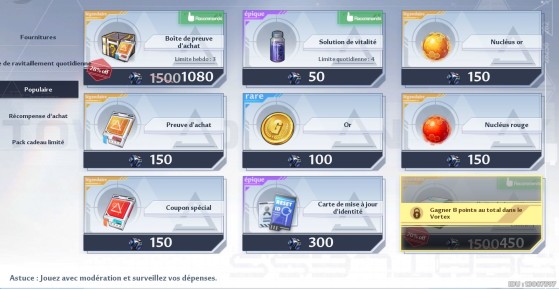 Create different relic sets
In the relic tab, you will be able to craft three gadget deployment sets. Create 3 to suit your needs: Exploration, PvP and PvE.
Relics are interesting and especially necessary at certain times in the game (especially in the Ruins), so remember to make these sets to make your life easier.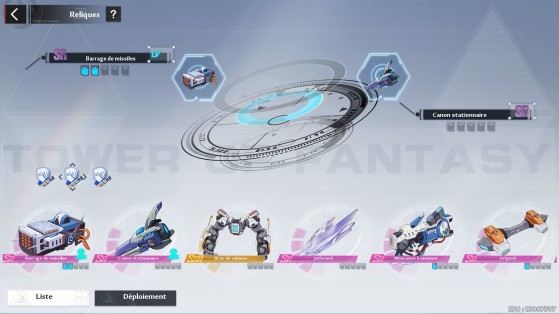 The relic to prioritize
In order to facilitate your exploration, it is interesting to create the relic SR Cybernetic arm. This relic throws an arm to pull a target towards you or pull you towards a target. This way you will be able to lure your character to a cliff if you target it.
You can obtain it through the Advanced Pass, the Pioneer's Gift event, the relic chest of the Navigate the Starry Path event, the World Boss Sobek or by completing challenges in Claire's dream machine.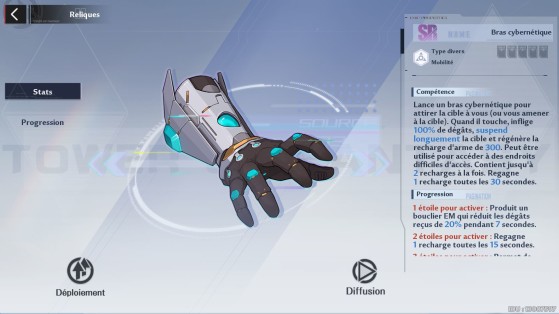 Use the interactive map
Are you struggling to find resources to complete your recipe book in Tower of Fantasy? Do not hesitate to consult the various interactive maps! They will help you find the precise location of certain ingredients.
However, they are not only used to locate the recipes, because you can also locate all the supply modules and other black nuclei to complete your progress in exploring the regions of Aesperia.
Explore for brand new rewards!
Although it may seem daunting to explore the 5 regions that make up Aesperia, it is essential to do so to obtain new rewards. Indeed, without it, you will not be able to validate certain successes, collect gold / black nuclei, relics or even obtain new legendary skins. In addition, by exploring each world, you will be able to collect a powerful Mushroom which will improve your stamina when consumed. Whether for PvE or climbing, this resource is essential, so explore!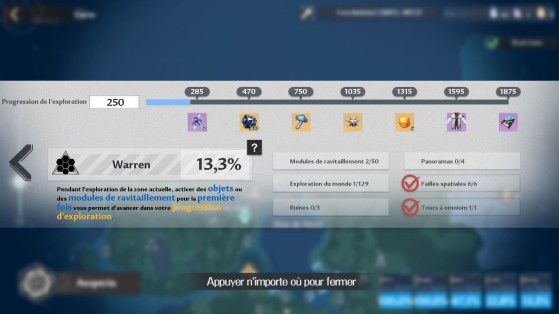 Do your daily bounties and missions diligently
Don't forget to do your daily missions to complete your weekly progress bar, because you will have interesting rewards to collect, such as Type II Chips, advanced or even gold/black nuclei. These chips are needed to open password chests that give you a chance to get SR or SSR weapons, so be sure to check your progress page to make sure you don't miss anything.
In the same vein, we also have Bounties: they are quick to make and allow you to obtain Type II Chips very easily! So roll up your sleeves and go hunting!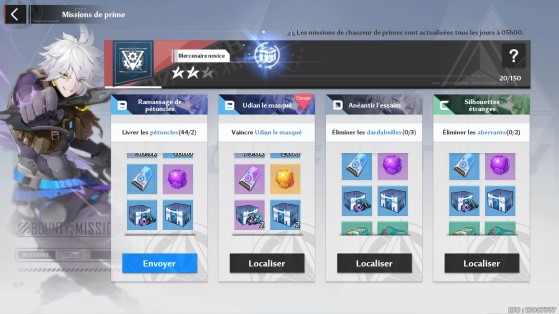 Complete Your Stargates
Even if the stellar gates do not look like much, they are still interesting to do to obtain useful legendary resources to improve your weapons once you reach level 80. Therefore, prioritize the gates with an object legendary to hope to fall on it.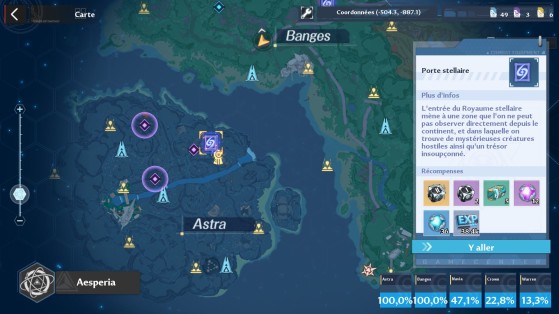 do workouts
The workouts are not necessarily very engaging, because the challenges are sometimes complicated to do; however, even if you don't win, you can still earn training points that you must spend on gifts for your weapons. Indeed, each weapon has an awakening system that will unlock passives for their skills. Therefore, do not miss the daily training to offer many gifts to your weapons.
Think about the free rewards!
Hopkins from the Banges Black Market will give you the choice between two surprise boxes that offer new rewards such as figurines for your simulacra. Therefore, think about going to see him every day to collect free earnings.
In the same vein, we also have the Cetus Island drink machine that will allow you to get a drink. It is next to the marquee, so go there daily to get a win.
Also remember to hide your omniferous beacons to get free rewards after 24 hours (sometimes even SR or SSR weapons)!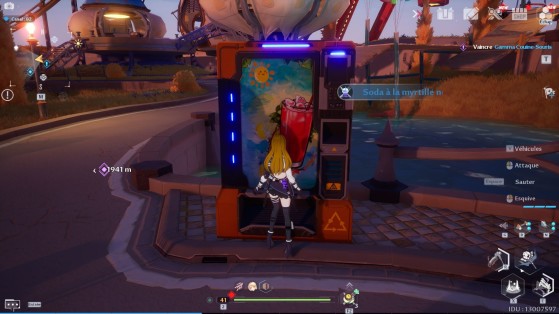 Watch the world chat
If you are looking for specific dies for your weapons, it is important to watch the world chat to make World Bosses with other players. Each of the bosses will be able to provide you with specific legendary dies for your weapons, so take a look at the chat, as many players are making calls.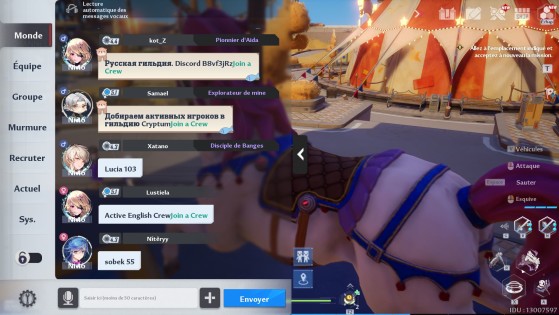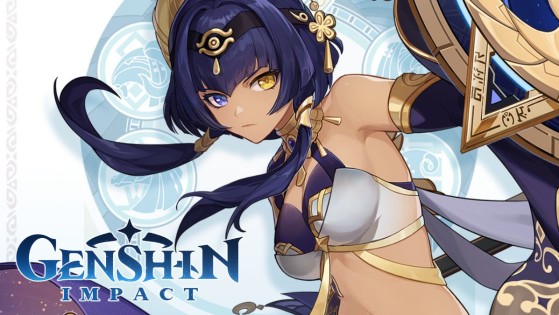 Hoyoverse is already starting to teaser patch 3.1, also centered on the legendary characters of Sumeru. Three of them have just been confirmed as next playable characters, and they are still raising the hype gauge a little, two days before the new chapter of the RPG.