After a particularly generous month of August in quality games, we're going downmarket for September, with "good" games but which won't necessarily stick you to your controller during this back-to-school month. In this article, as usual, we review the 3 titles that you can feed to the HDD of your PlayStation console right now.
Granblue Fantasy Versus (PS4)
An ArcSys fighting game, you can never refuse, even if GFV is not one of their most popular productions. Stemming from the mobile gacha phenomenon, which is still awaiting its big A-RPG on consoles, Granblue Fantasy Versus does what it can to introduce classy role-playing behaviors to its gameplay, with a truly unique cast to try and master. In the great tradition of Arcsys games (if we put aside DBFZ), the roster is not overwhelmed by a pharaonic number of characters, on the other hand each member of the cast has its own gameplay which will require you several tens of hours of decryption if you want "tryhard" as the "real" say.
Need for Speed Heat (PS4)
If NFS Heat will not manage to convince everyone because of a gameplay proving to be a little too easy, especially when the level differences with the competitors are increased a little too much , as well as an almost indestructible vehicle and capable of shattering everything, others, as was the case on our side, will be satisfied with the simple pleasure of repeated slides and the feeling of speed of the title, ignoring the simplistic side of the scenario. Likewise, the graphics could have been finer, but the final rendering is rather pleasant, especially in motion. And of course, we find a whole panel of vehicles and a neat soundtrack as well as extensive customization and without lootboxes. The alternation of the two counterparts of the game, day and night, is a success, especially since we can again play with the police in races in the middle of urban traffic.
TOEM (PS5)
TOEM is an exquisite expedition into a minimalist black and white world without being simplistic. With a ton of items to collect and puzzles to solve with your camera, the little indie game offers a variety of charming activities, all in the most relaxing atmosphere possible. Far too short, however, we would have liked to be able to spend more time on it.
Free Games Epic Games Store
The Epic Games Store is also a good plan to download as many games as possible without paying anything, ideal isn't it? To find out which games to pick up each Thursday, we recommend taking a look at our list below, updated with what's new every week.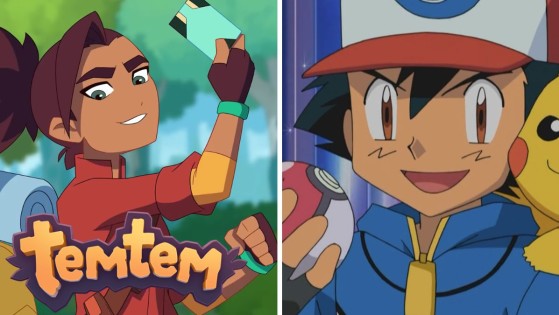 The comparison of Temtem with Pokémon is almost obligatory but, nevertheless, the two games have real differences which will potentially make you prefer the MMO to the Game Freak franchise.