Temtem will be available in its full version this Tuesday, September 6, 2022 at 6:00 p.m. The opportunity for us to come back to its common points but especially its differences with Pokémon. It's undeniable, the mmo looks like Game Freak's monster collecting game but it also offers features that have nothing to do with it. Especially since the developers at Crema Games do not hide it: they are strongly inspired by the Pocket Monster franchise. Without further ado, here are the 3 big differences between Temtem and Pokémon.
The multiplayer aspect
This is undoubtedly the most important difference between the two universes. Even though Pokémon Scarlet and Violet tend towards more advanced multiplayer features than previous games, we are still far from what players hope for in terms of two-player co-op and online multiplayer. With Temtem, we find ourselves in a real MMORPG where you will meet many other players during your adventure. It is even possible to live it entirely in coop for two .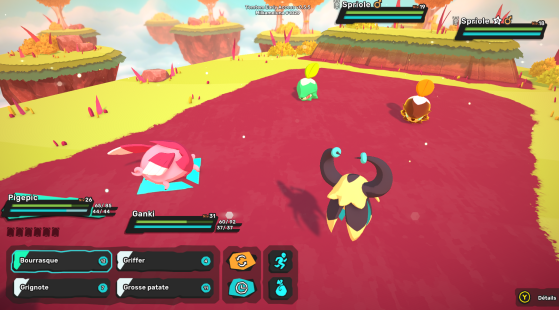 Housing, auction house, classified games and company
We cannot deny it, Temtem brings together many aspects identical to the Japanese franchise such as the notion of Types with strengths and weaknesses, Talents, Shiny and the collection of monsters. But being a Pokémon-like doesn't mean being a copycat.
Temtem is an mmorpg mixing all the good aspects of a Pokémon or a Yokai Watch, with all the good aspects of a World of Warcraft or an FF14 Online. Be careful though, the MMO part of Temtem is not yet visible enough since only 50% of the features are available in Early Access. During the final release of the game, many new things will be added and will make you understand how Temtem is an MMO. A hundred new creatures, 4 additional islands, or even the purchase and decoration of your own house as in Animal Crossing will be included.
Temtem will also add an auction house, a trading center, ranked games for PvP, tournaments, mounts, a guild system and much more.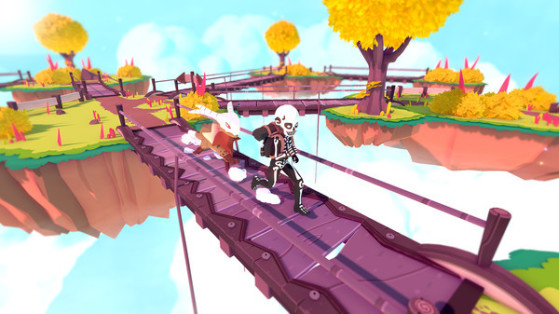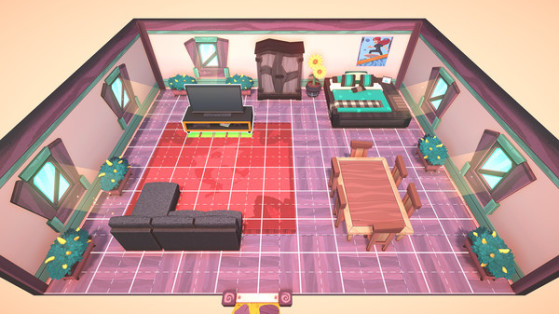 The difficulty and the fights
Although Temtem is not that complex either, we can however note that its difficulty is much higher than that of Pokémon games which are constantly becoming more and more accessible.
Here, there is no question of going to the first Dojo with your hands in your pockets. You will have to farm for a few hours in order to design the right team and raise your creatures to a suitable level. Moreover, the color is announced from the first minutes of gameplay with a rival that is simply much stronger than you. Yes, the fights are not simple and the strategy in Temtem is pushed to the extreme. It is obviously necessary to pay attention to the strengths and weaknesses of the types, but also to its Endurance bar. Each attack launched costs Endurance points and if your Temtem runs out of it, you will have to let it rest or change monsters strategically. The two main strengths of this combat system are:
A non-existent RNG : nothing is random in combat (for example, an attack has no % chance of making a critical or freezing the opponent.) Everything is coded in advance and this allows you to think carefully strategically and not to be taken in by chance.
A 2v2 system : this makes the fight more complex since you have to manage two Temtem in your team against two opposing Temtem.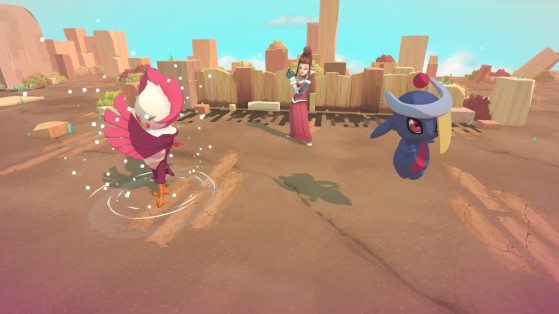 More generally, the artistic direction of Temtem has nothing to do with Pokémon. On the music side, some songs may make you think of the Game Freak game, and even if some creatures seem strongly inspired, Temtem offers a universe of its own.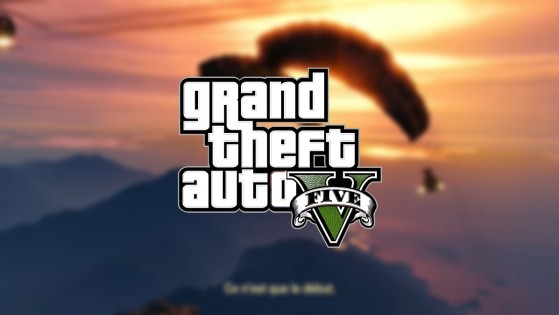 While console and PC players were able to welcome the latest major update to GTA Online through Criminal Enterprises, it seems that it is causing several issues that are worrying players... We take stock with you on what there is to know.