A showcase entirely dedicated to Assassin's Creed will be presented during the new Ubisoft Forward on September 10 . The event is expected to "unveil the future of the franchise", perhaps with more new information on Assassin's Creed Infinity and Mirage.
Assassin's Creed Mirage
At the top of the list, we'll hear more about Assassin's Creed Mirage , the series' first installment since 2020's Assassin's Creed Valhalla.
Fans, who reacted positively to the news, announced on the official Assassin's Creed Twitter account, are delighted to know that the game will have an Assassin as its protagonist, and that it will be a return to "normal after the open worlds of Assassin's Creed Odyssey and Valhalla.
Assassin's Creed Mirage is said to be set in Baghdad in the 9th century. The game seems to be heavily inspired by the first installment of the franchise. The accompanying image shows an assassin in a traditional white outfit and hood, hovering over a crowd in a Middle Eastern setting. It's unclear whether the main character is fan-favorite Basim Ibn Ishaq from the image, but we'll most likely find out during Ubisoft's event.
Assassin's Creed Infinity
Ubisoft announced last July that Assassin's Creed Infinity was "an important early development project" between Ubisoft Quebec and Ubisoft Montreal , with the creative leads for each studio being Jonathan Dumont (Assassin's Creed Syndicate, Assassin's Creed Odyssey) for Quebec and Clint Hocking (Far Cry 2, Splinter Cell: Chaos Theory, Watch Dogs: Legion) for Montreal.
As a reminder, Assassin's Creed Infinity would be a future platform that will connect all the elements of the series . New games will likely launch on (or be supported by) Assassin's Creed Infinity, which will tie titles that take place in different eras more tightly together.
Moreover, a recurring rumor says that Ubisoft would also work on a remake of the original Assassin's Creed.
It's quite possible that we'll hear about Infinity during the publisher's event, and maybe even hear about a potential remake.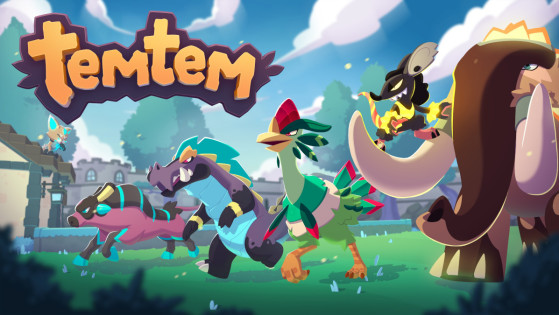 Here's our beginner's guide to Temtem 1.0, the Pokemon-like with MMORPG gameplay. You will find some tips to get your adventure off to a good start and things not to be overlooked.