A new week begins in the Online mode of Grand Theft Auto 5. This time, it's nightclub business! Nevertheless, Rockstar Games has obviously provided other bonuses with doubled or even tripled earnings in certain missions and races.
The world of the night in the spotlight in GTA Online
If you are the head of a nightclub, this week will please you! Indeed, although there are no new features per se for this new week, know that the daily income of nightclubs is doubled , and you can thus earn up to 100,000 GTA$ every hour ( if the popularity of your property is at its maximum). Besides, trade wars are especially focused on nightclub merchandise, and if you manage to win one of them, you will get double rewards.
GTA$ & RP New & Bonuses in GTA Online
Like every week, GTA Online has several missions and modes which then offer GTA$ and RP bonuses. This time around, Hotring races allow you not to double but to triple the rewards with 3x more GTA$ and RP . On the other hand, we have the Sumo rivalry mode which allows you to fill your pockets twice as much .
Good news, a GTA$500,000 bonus is also available for this week! To do this, you need to make and complete 3 Nightclub Goods sales, but don't worry, you don't need your warehouse to be full! A simple small sale is enough. Easy money !
Event in GTA Online!
Until September 14, GTA Online is offering an eCola x Sprunk event. You will have to choose your camp between these two brands, then complete certain challenges. The team that has accumulated the most points will win the sum of 300,000 GTA$ as well as a jacket, a hat, and a parachute bag.
Dealer vehicles
Recently, two new dealerships have joined GTA Online, with Luxury Auto and Premium Delux Motorsport. Here are the vehicles you can find there:
Luxury Auto:
Benefactor BR8

Truffade Nero

Premium Deluxe Motorsport:

Blista Kanjo

Canis Seminole Frontier

Declasse Tulip

Dinka Sugoi

Gallivanter Baller
Vehicle reward, podium, and promotions of the week
Since the Los Santos Tuners update, LS Auto members can drive away with a new car every week. This time it's the Pegassi Osiris and for that you need to finish in the top 1 of an LS car show race for 3 days in a row .
A new car is up for grabs at Diamond Casino Resort and it's the Obey 8F Drafter . To win it, try your luck by spinning the wheel of fortune, but be careful, you only have one try per day.
Here are the promotions of the week:
Imponte Arbiter GT – 40% off

Atomic Blimp – 40% off

Ocelot Swinger – 40% off

Declasse Tulip – 40% discount

Coil Brawler – 40% off

Vulcar Warrener HKR – 40% off

Buckingham Alpha-Z1 – 40% off

Nagasaki Havok – 30% discount

Progen GP1 – 30% discount

B-11 Strikeforce – 30% off

Champagne night club - free

Sprunk and eCola deliveries - free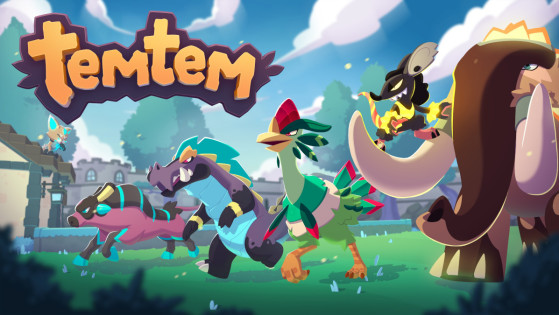 Here's our beginner's guide to Temtem 1.0, the Pokemon-like with MMORPG gameplay. You will find some tips to get your adventure off to a good start and things not to be overlooked.