Warriors, Legends Never Die or Rise, all these titles have become true classics for all League of Legends esports fans. Like every year, Riot Games concocts for us in the greatest secrecy the song that will accompany the most prestigious of its competitions, the World Championships which will begin this year on September 29.
For the moment, the studio has not communicated on the subject, but a first clue was spotted by a player during a concert of Lil Nas X.
Lil Nas X for Worlds 2022?
As user Nightmonkey121 posted on Reddit , he was able to get a hint about the new Worlds song. He went to a Lil Nas X concert, where he was able to consult a small informational brochure. There was a quote from the American singer about the LoL world championship.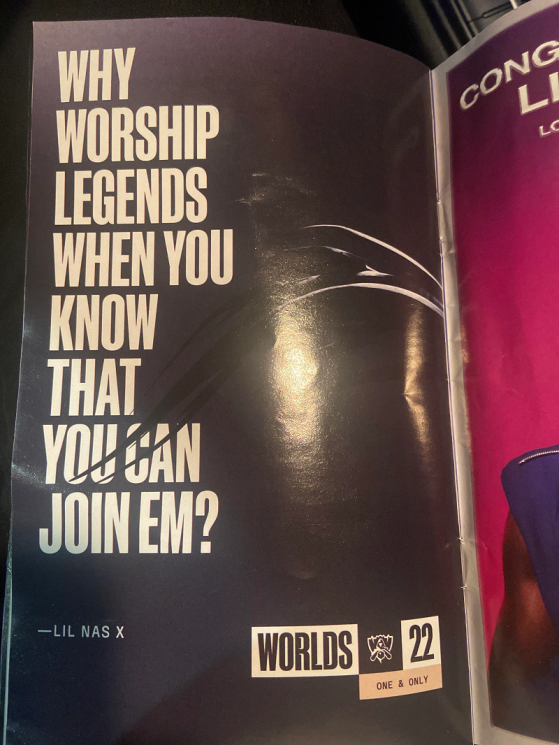 "Why worship legends when you know you can join them?" , can we read on the leaflet. The quote is signed by Lil Nas X himself, and the Worlds logo can be seen at the bottom. In fact, there is another small phrase under the logo: "One & Only" .
The League of Legends World Championship takes place in North America, where the singer is from, so this partnership would make sense. In fact, there has even been talk in some circles of a collaboration involving the introduction of K'Sante, the game's next champion.
Who is Lil Nas X?
Lil Nas X is one of the hottest singers right now. After making a name for himself on social media and going viral with his hit Old Town Road, in 2021 he released his first studio album: Montero , which rose to the top of the charts with hits such as That's What I Want and Industry Baby, the opening song of the American football simulation game Madden 22.
The relationship between Lil Nas X and Riot Games is quite close, since he already has a history with League of Legends. In 2021, he participated in a clip of 100 Thieves, an LCS team. For now, we just have to wait for an official statement from the studio, but we really like the idea. An artist of this stature for the World Championships promises to be heavy.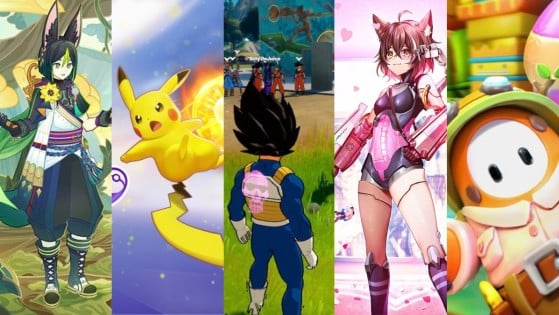 It's back to school, and the developers of game-services concoct for us like every year a farandole of big updates, even outright new chapters in their own right. It's time to dust off your free games, because they contain new features that may surprise you.